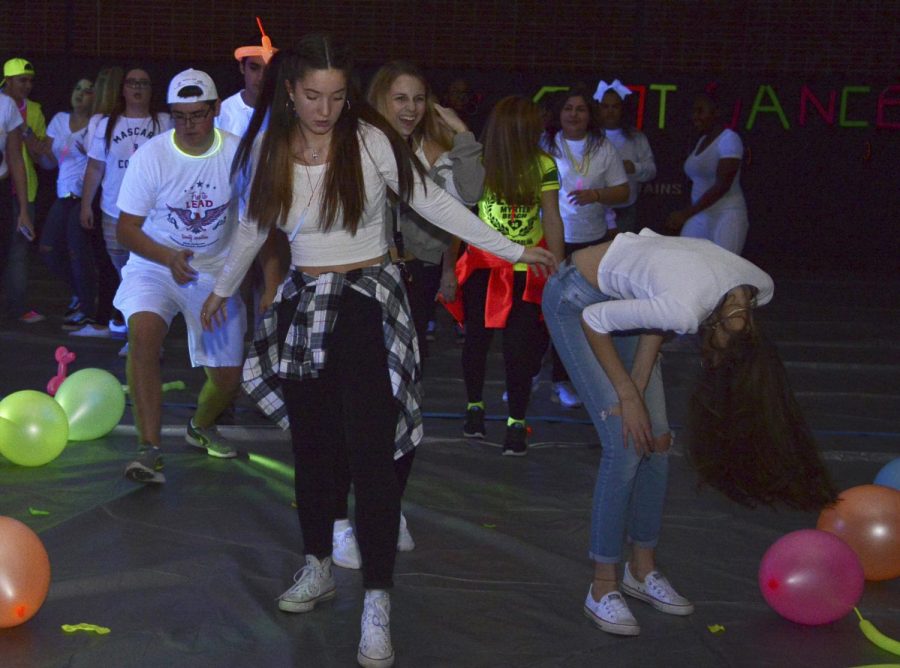 This year marks the fourth year of one of Utica's newer traditions: the winter dance. However, this year's dance was plagued with low attendance.
The dance took place in the gym on Jan. 27. Since it was the weekend after mid-term exams, it was advertised as a night to relax post-exams. Only Utica students were allowed to attend and were required to show their student ID with admission.
"Last year didn't go so well," senior Cassidy Hough said, "so we wanted to switch things up and make it more casual."
The dance was themed to be a "glow-out," and students were encouraged to wear white and neon so they could glow under black lights that were set up in the gym.
"Student council did a great job decorating," adviser Steve Haley said.
According to council members, 50 people attended the dance. This is a notable difference compared to the attendance of other well-attended dances, like homecoming and prom.
"Based on the [number of] people that attended," Haley said, "I would not count this as a successful event."
Haley seems unsure of whether or not there will be a winter dance next year.
"The winter dance gets smaller every year," Haley said. "It seems to be on its way out."
However, while the number of attendees was small, they seemed to enjoy themselves, according to onlookers.
"I liked dancing with friends," junior Maddie Micinski said, "and the decorations were nice."