Tennis goes undefeated
Through tournaments and divisions, team maintains number one position
Making their way to divisions being undefeated for nine matches and two tournaments. The boys tennis team beat Stevenson, another undefeated team, 6-2.
The team has won a lot of medals before the divisions even started. Being an undefeated team made them work harder to keep that title.
Ones of the matches of the Mac white division was on Sept. 30 where we were victorious with a score of 47. We played against Romeo, Stevenson, Dakota, Cousino, L'Anse Creuse North, L'Anse Creuse, and Anchor Bay.
There are 12 students on the boys varsity tennis team. Some play singles and some play doubles. Singles are one on one matches and doubles are when two people play together against the other teams twom players.
The single players at the division match was Donovan Nyguen, Mario Russo, Namenja Trajkovic, and David Nikonowicz. The boys who play doubles are Trevor Macks and Keshev Setherman and Andre Montreuil and Alec Connell.
Nyguen is the only freshman on the varsity team. He is the number one singles player on the team
. "I am unbelievably grateful to have Donovan on the varsity team," coach Rick Farr said. "He is an established USTA (United States Tennis Association) player, this year he is undefeated in divisions play and he has only lost one other match to another USTA ranked player."
We are in first place for this division tournament with Stevenson in second still in the hunt waiting for us to slip up.
second year in a row that we won the tournament and division.
We won 6 out of the 8 tournaments which put us into first place in the Mac white division.
We hope to continue on this pace throughout the year and eventually win the Mac white title and make a run for team and individual states.
About the Writer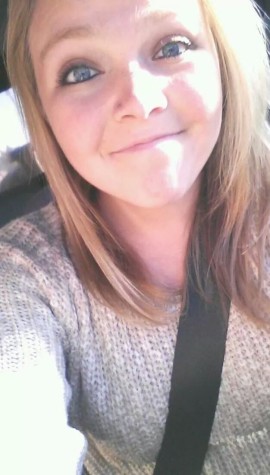 Chelsea Koger, Editor-in-Chief
Chelsea has been on the Arrow for 3 years, and is now Editor-in-Chief. She thinks of 205 as a family and loves being in newspaper for the three hours that...