Student Council event raises over $4,000 during 'U Stands Up To Cancer' week
Fundraising week replaces 'Amazing Race'
Pink bras and feathered boas didn't flash through the hallways this year, as Student Council replaced "The Amazing Race" with "U Stands Up To Cancer." Rather than the one-hour event that raised funds for Susan G. Komen for the Cure, this year's week-long event supported five different cancer research foundations, and raised a total of $4,031.87.
"We were nervous to implement a new event," Hodsdon said, "but it seems we had no reason to be. It was a great success and I am very pleased with how it turned out."
Teacher Jeffrey LaPratt's fourth hour had the largest average of money donated per student, with an average donation of $19.85 per student.
Every day a different class won a prize if their class had the largest average of students wearing the correct daily colors. Teacher John See's fourth hour won the spirit wear prize with 100% of his class participating.
"Your support of Awareness Week meant so much to me and to Student Council," Hodsdon said in a message to the entire school. "This total could not have been possible without your efforts, and for that, we are humbled and truly grateful."
Awareness week opened up students' minds to the reality that there are so many different cancers out there that need support and donations.
Every day, fourth hour teachers supported the event by playing YouTube videos provided by Hodsdon, collecting money, and turning in the total number of students who participated in spirit wear.
Principal Thomas Lietz has a friend who beat breast cancer twice, as well as a student who beat lymphoma twice.
"When you teach for 20 years the hard part is knowing you could find out about former students being diagnosed with cancer," Lietz said. "On the other hand, you could encounter a student who beat it and that's pretty awesome."
About the Writer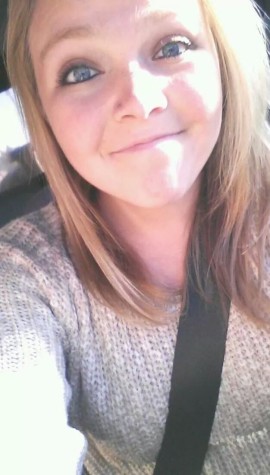 Chelsea Koger, Editor-in-Chief
Chelsea has been on the Arrow for 3 years, and is now Editor-in-Chief. She thinks of 205 as a family and loves being in newspaper for the three hours that...