Nguyen's Road to States
Freshman competes in Division 1 State Finals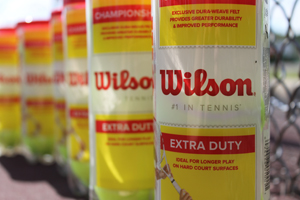 He's only a freshman, but Donovan Nguyen has already competed in the annual MHSAA Division 1 State Finals, after earning the chance to display his skills on a big stage.
Heading into this season, Coach Rick Farr and the team knew they could go far. The team improved team as a whole, and had the added bonus of acquiring Nguyen, a freshman with state championship aspirations.
"The team has improved a ton," Farr said. "Everyone got better, and with the addition of Donovan, we knew we were contenders."
Donovan is the younger brother of two-time women's state champion Davina Nguyen. Davina won a state championship in her freshman year, reached the semi-finals in her sophomore year, then won it again this past season during her junior year. Donovan, much like Davina, has had much success in his freshman season as the first singles player. He's made a huge impact in his team's ability to win matches.
Donovan reached the Division 1 State Finals in his first year with the Utica High School tennis team. It's been a long time coming, considering he's played since he was four.
Donovan and Davina are also the first in their family to play the sport of tennis. They both began at the age of four.
"It's weird," Davina said. "I am glad we started so young, though."
With two state championships under her belt, Davina's accomplishments are pushing Donovan to follow suit. Donovan, who is now succeeding at such a young age, still has three long years ahead of him.
"I hope he does what it takes to win it all," Davina said. "Hard work will get him to the level he needs to perform at to win a state championship."
Davina signed this past week to attend Michigan State University next fall and play for the girls tennis team. She has not even played her senior, and final season, of her high school tennis career.
"I want to earn the opportunity to play college tennis," Donovan said. "I hope I can win at least one state championship title with my three years left."
The skills of Donovan and Davina are hard to compare, considering the age difference between the two of them.
"Our first coach, Nick Sousanis, helped us build the foundation of skills we have today," Davina said.
The tennis team as a whole went 9-2 and had another successful season as a team. This team is both experienced and talented. A lot of effort is put into each and every practice. Keeping the players ready for any challenging matches that may come.
"We had long hard practices," Farr said. "Some players work extra hard on their game by practicing in their free time."
Much like Donovan's push from his older sister, this year's team has learned a lot from each other.
"The players also push each other to another level by playing challenging matches throughout all of the practices," Farr said, "to keep each other sharp and competitive."
The mindset as a team is also shown with the common goal in the back of each and every players mind.
"Every kid is focused on doing what they can to win every match," Farr said.
Hard work has been a tradition for the Utica High School tennis team. Going 38-10-1 in the past five seasons, they swept the MAC Blue last season and then swept the MAC White this past season.
Leave a Comment
About the Contributor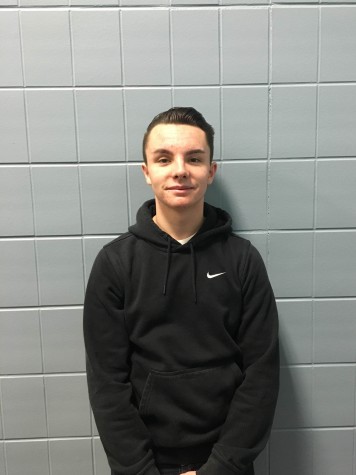 Ben Byrne, Business Manager
This is Ben's third year on Utica's publication staff. He participated in four seasons of high school football. He also looks to increase his knowledge...