Seniors volunteer for service project requirements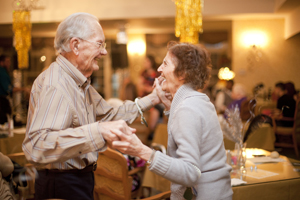 Across the country, high school seniors are counting down the days until graduation. With senioritis setting in, some are doing as little work as possible to slide through their last year of high school with passing grades.
However, before they walk across the stage and receive their diplomas, there is one thing they must complete: the notorious senior project.
"I wish we could just graduate without worrying about anything," senior Anthony Harris said.
At Utica, the project requires seniors to complete a certain amount of volunteer hours, sixteen hours for AP Literature students, and 24 hours for English 12 students, over the course of the last school year.
"The senior project is a waste of time," senior Consuelo Garcia said. "We shouldn't be forced to volunteer, if we want to then we will."
While many feel the same way, others completely disagree.
"Volunteer service is a really good thing to do in and out of school," principal Thomas Lietz said. "I think students should have to complete 150 hours in order to graduate."
Whether the seniors agree or disagree with the project is irrelevant. The project is something that must be done.
"Because the project is something we have to do," senior Merna Sitto said, "I recommend to just have fun with the hours you put in and help out somewhere you don't dread going to."
The senior English teachers work together to come up with the guidelines for the project, but some approve of different ways of getting hours.
"We have qualifications that are very much the same," teacher Rick Farr said. "They only have a few variations."
Some teachers feel more strongly about the project than many of the students in the senior class.
"I think the senior project is one of the best things we have ever done at Utica High School," Farr said. "One of the most important goals of education for a teacher is to broaden a student's understanding and outlook on everyday life, which the senior project helps to do."
Leave a Comment