Utica Community Schools only Macomb County district to hold classes Dec. 23
Shorter winter break adds days to February recess
While the last school day of 2014 is Dec. 19 for most Macomb County school districts, the last day of school in Utica Community Schools is Dec. 23, the day before Christmas Eve.
With neighboring districts starting break several days in advance, many UCS students are unhappy about the difference in school calendars.
"I don't understand why we have school the day before Christmas Eve," sophomore Gabrielle Jaques said. "A lot of people have parties to prepare for and things to do before the holiday."
Some students and staff members believe that the shorter break is fair, because our district has a full mid-winter break compared to a majority of the other districts, who only have a long weekend instead of an actual break.
"In preparation for Christmas, you would want more days off," teacher Gerry Kraemer said, "but it all works out in the end because we get a full week off for our winter break while other districts only get a long weekend."
When looking at school districts Macomb County, only Utica Community Schools and Chippewa Valley Schools have a full week off of school for the midwinter break.
"I think it is fair, honestly how many days do we need off?" teacher Jeffrey LaPratt said. "I think last year we got more days off than we needed. We need the time we have in school this year rather than out on break."
Many students, however, disagree and believe that it is unfair for our district to be the only one in Macomb County holding school so close to Christmas Eve.
"I think starting winter break two days before Christmas is strange," sophomore Cassandra DeChane said. "If people need to travel it would be bad and really hard to, especially if they couldn't miss those two days of school we have before break."
According to Tim McAvoy, UCS Director of Community Relations, all schools are required to have the same number of days that they did in the 2009-10 school year.
"I think it is so annoying," senior Mareesa Galui said, "but I'm glad we come back on the fifth of January instead of the second, like we did last year."
According to McAvoy, the district calendar is decided in a bargaining process and negotiating a contract with the teacher association.
"It's not unusual for us to get suggestions on breaks and days off," McAvoy said. "We take a look at the suggestions, but we do stay true to the bargaining processes and that is how we go about making breaks."
Although students are frustrated by the two-day week before the holiday, many are saying they will still attend school on those days.
"Some kids have to show up on the two days because they are on credit review," senior Laryssa Copen said. "I think that students will show up, anyway. We have a full midwinter break; it's not like were losing that many days of break, anyway."
Teachers and administrators are working to create a positive school environment during the two days before break. One additional activity to take place before break is the dodgeball tournament. During fifth and sixth hours on Tuesday, all classes will be invited to watch the dodgeball tournament in the gym. Teams previously signed up to compete in the actual games.
"It's a good idea," senior Anthony Kulczynski said, "but some people might need more persuasion than that."
About the Contributors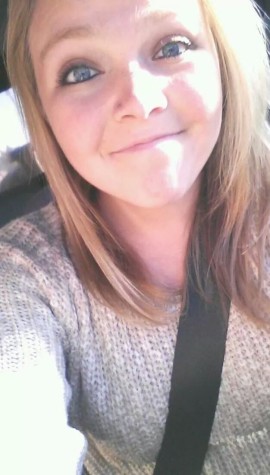 Chelsea Koger, Editor-in-Chief
Chelsea has been on the Arrow for 3 years, and is now Editor-in-Chief. She thinks of 205 as a family and loves being in newspaper for the three hours that...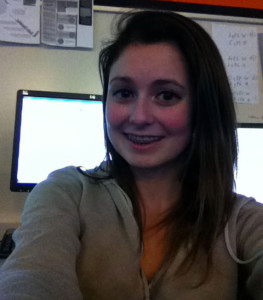 Shelby Daiek, Editor
This is her first year on the newspaper staff. She's a junior, club page editor, and she also involved with SADD and RSVP. She loves being on the newspaper...