Christmas songs, movies, tv shows that 'make the season bright'
Christmas music, TV episodes, and movies set the tone for the month of December. Family all over the world come together around the holiday season and connect through movies and music.
"'It's a Wonderful Life' is what I think of when I think Christmas," junior Josh King said. "It's a classic and I generally enjoy the Christmas season because of it."
Movies have always been a great source of holiday cheer, and according to IMDb, "A Christmas Story" is still number one with audiences. Up next, "It's a Wonderful Life" comes in second, with "The Nightmare Before Christmas," "Home Alone," and "The Santa Clause" rounding out the top Christmas films in 2014.
"I love Christmas movies," senior Jose Arizmendi said. "They always put me in the spirit before Christmas and they are fun to watch with friends and family."
While Christmas theme movies receive significant play time on television, holiday theme TV episodes are also abundant. "Seinfield, The Strike" is ranked the number one watched Christmas TV episode, with "The Office, Christmas Party" second on the year. "The Brady Bunch, The Voice Of Christmas," "The Simpsons, Simpsons Roasting on an Open Fire," and M*A*S*H, "Death Takes A Holiday" are also among the best TV Christmas episodes.
"I like Christmas TV Episodes," junior Mary Davis said. "When I watch them I always know that Christmas is right around the corner."
Musically speaking, Mariah Carey's "All I Want For Christmas is You" comes in the number one Christmas hit. Frozen "freezes" out the competition as number two with "Do You Want To Build A Snowman."
"I personally like Christmas music," sophomore Brendan Smith said. "It makes me happy and always puts me in a good mood."
About the Writer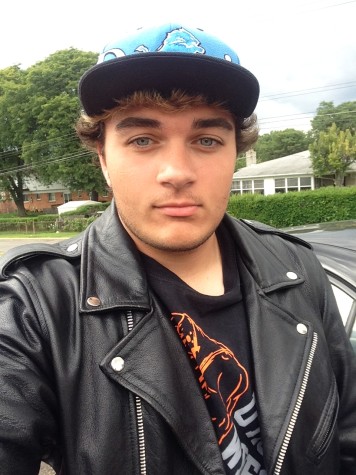 Ian Briggs, Reporter
Ian Briggs is a junior at Utica High School. This is his first year on the newspaper staff and he really enjoys the stories he covers. He says the staff...