Students, staff come together to support families in need for this holiday season
Teacher Steve Haley, along with his family and classes, are committed to Macomb Charitable Foundation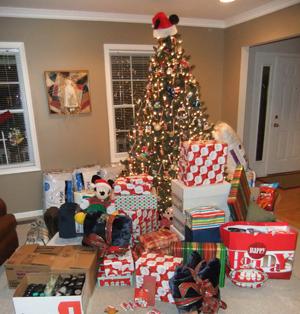 There are children all over the world who need everyday items such as food, blankets, clothes, or even cleaning supplies, but just can't afford it. Adopting a family is a great way to give hope to others and help local children in need.
"My family has been working with MCF for many years now," teacher Steven Haley said. "Seven years ago I brought the idea here and had my classes help adopt a family, and it has been that way ever since."
Throughout the year, Haley and his family contribute to the foundation in several ways. They buy gift cards to distribute throughout the year, and Haley's wife is the only one authorized to find deals and buy food and items for the MCF's charity events and silent auctions.
After collecting all the items for the families, MCF holds a lunch event where they give the families all of the items to take home.
"I don't ever see or get to meet the families that we help," Haley said. "The luncheon where they get the items that we get for them is selective on who can attend. My two boys were chosen to take items to the families' cars for them this year, and they are excited."
The Haley family comes together to do what they can to give children and their families things they need, but can't provide for themselves.
"I like to help the people who are less fortunate," junior Christopher Haley said. "The lady at MCF picked my brother and I to attend the lunch and it's really great that we got picked this year to help out."
Many students also donated to help out less fortunate families. Students were given a list with the types of items that the family needed.
Senior Jenna Metcalf donated garbage bags, a pair of boots, toiletry items, such as shampoo, conditioner, gloves and socks for the little girl, sweat shirt and pants, underwear and t-shirts for the boy.
"I started donating to the families during my sophomore year when I was in Mr. Haley's class and it made me feel really good," Metcalf said. "I liked giving them gifts, because it's better to give than to receive."
About the MCF
The Macomb Charitable Foundation's mission is simply to help children and families in need. They set their goal to provide financial help and give families things they need, but might not be able to afford themselves.
Things that are encouraged to be donated include, but are not limited to, clothes, personal hygiene items, rent assistance, as well as educational and spiritual mentoring.
The only way they accomplish their set goals is by the contributors who help not only give them things they need, but also enhance the kids' self esteem.
MCF is fully accountable to the donors and makes sure that every amount of contributed money provides maximum help to the children who were referred to the foundation.
The children and their families are referred to Macomb charitable foundation with no regard to political or ethnic identity. The families are usually refereed by social workers, schools, or churches.
The foundation is run completely by volunteers, and accepts monetary donations in addition to its fundraising events.
Everything that is donated helps improve the life of a child and his or her family.
About the Writer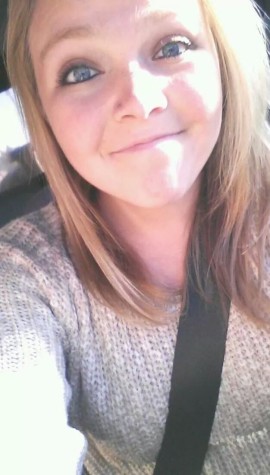 Chelsea Koger, Editor-in-Chief
Chelsea has been on the Arrow for 3 years, and is now Editor-in-Chief. She thinks of 205 as a family and loves being in newspaper for the three hours that...