Students form 'Beyond the U' to build new school in Africa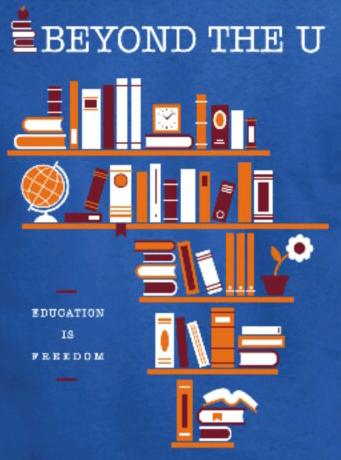 Have you ever wondered how many children do not have the same educational opportunities students have in Utica Community Schools?
There are approximately 1.9 billion children in the world today, 67 million kids of which are uneducated, according to World Literacy Foundation.
Beyond the U has been supporting Free The Children organization, which helps build schools for under-developed countries.
"There are currently 40 students involved in this outreach program," senior Mohmoud Hijazi said. "I think high school students are capable of so much, but don't do anything. It's like superman refusing to use his power."
Free The Children is an international charity, as well as educational partner, that believes in a world where children have the right to achieve their full potential.
Free The Children's Adopt a Village Project helps children break free from poverty, and focuses on basic needs for all members of the community in five core pillars.
The main pillars of Free the Children's cause are education, clean water along with sanitation as well as health, alternative income, livelihood, agriculture and food security.
These pillars establish a comprehensive, child-focused approach that gives all community members free education, skills and a chance to lift themselves out of poverty.
Free the Children's Adopt a Village has a special quality when it comes to care. Built over twenty years of experience, the pillars bring community members with development experts to find solutions for their problems.
Beyond the U's main objective is to raise $10,000 to build a school. If the goal is unreachable, the back-up plan is to donate books of any kind and educational supplies. Supporting developing African countries is the number one goal for Beyond the U. The group is proudly dedicated to the cause, the program hopes to partner with local businesses to hold events that not only benefit the charity but the business as well as the public.
One of the first fund raising events, which was advertised on posters in the hallways, was held downtown at Savory Grill. The event started at 9:00 a.m. on Saturday, Dec. 20 for breakfast and lasted until lunch at noon.
When customers arrived, they were greeted by Santa Claus, and proceeds went toward the cause. Savory Grille even invited the club back for another event.
"Mohmoud came to me and told me his idea called Beyond the U," Principal Tom Lietz said. "Originally it was for his community senior service hours, but then he said he wanted it to be much broader." Lietz went on to explain how strong of a program he believed it to be.
"I think the positive influences are not only good for our school and others around," Lietz said, "but it also forces people to look outside of their community."
In order to make a positive difference, members of Beyond the U take one step at a time to ensure things go according to plan in assisting communities in an area where they lack in educational development.
Members of Beyond the U hope to help children overcome poverty with the education they deserve. In return the members get a full hearted experience.
"I participated in the Savory Grill fundraiser and gave donations," senior Preston Dukes said. "I wanted to make a difference around the world. I really like Beyond the U; it's a good program and is different from others that are offered."
Before this program, school organizations focused so much on the local community. "We wanted to do something that gives back on a more global level," Hijazi said. "Students don't realize that global issues are more important than local, because they are not exposed to what is happening overseas.
Four percent of children on this planet are uneducated. From Beyond the U's point of view, that is four percent too high. Supporting for a larger purpose now is the push to create hopefully one day a better life globally.
Students can "stand up and jump" to help give an education to those in need with Beyond the U Feb. 18 from 3 pm to 7 pm at Airtime, located at the crossroads Hall and Hayes. Airtime is even donating forty percent of the proceeds.
Before the group was official, Kara Jackard, Laurita Mansour and Hijazi came up with the idea and the name of the group.
Laurita really helped with getting the group approved, she also contributes by making sure the events are acknowledged by the community.
The next step was finding a teacher to sponsor the group.
"I asked Koehn to help because of his background in economics," Hijazi said. "In economics, he discussed the idea of giving a gift or a specific object instead of money, which is why we want to build a school. Mr. Koehn has been really supportive of everything we're trying to do."
Members of the group hope they will be able to make a difference.
"I like that Beyond the U members are working together towards a much larger cause," Mansour said. "I appreciate that we're helping people that actually need it in other countries."
Every member of the club has a duty and an assignment to complete.
"Empowering the student body is most effective," Hijazi said. "If you can show the students that they can achieve anything with dedicated time and effort, then you can change the community in home and out."
Although the group's founders will be graduating this year, they hope the underclassmen will continue to support organized educational systems in other countries.
The club meets every other Monday in room 156, Koehn's classroom.
Leave a Comment
About the Contributor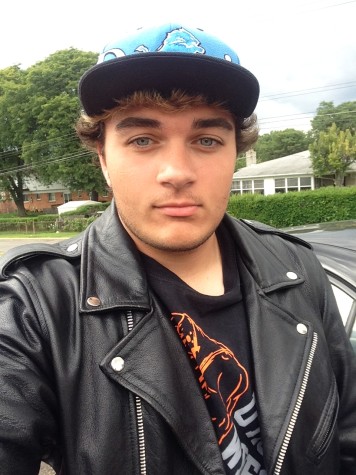 Ian Briggs, Reporter
Ian Briggs is a junior at Utica High School. This is his first year on the newspaper staff and he really enjoys the stories he covers. He says the staff...