Students stay confident as HOSA regionals approach
Put on your scrubs and grab an ice pack and pencil, HOSA has officially started. On Feb. 7, the organization held trials for members to compete in. The goal was to prepare students for the regional event at Fraser High School.
In HOSA, students are faced with competitive scenarios, that will help prepare them for future careers in medicine. By participating, students gain leadership and technical skills.
"Students get to showcase their skills," medical health teacher and HOSA advisor Melissa Rice said, "and it gives the students a sense of competition, opening students eyes to how competitive the medical field is."
Clubs such as HOSA are known for their excellent reputations. The organization builds confidence within members inspiring them to reach their goals.
"Absolutely any competition put into public view is a good thing," principal Tom Lietz said. "I love the career based clubs considering how much it helps students to succeed."
Although the number of members in HOSA has decreased slightly over recent years, Utica is still known for its high participation rates.
"This year we had about seventy students join and usually about two-thirds make it one stage or place in the top ten," Rice said.
"I'm very optimistic for this year and hoping for the same results as last year."
As members prepare for their event by practicing their skills with advisors or taking practice tests, the final count down begins. Students find that with good preparation, there is no need to be nervous.
"I am hopeful of getting past regional's," sophomore Hannah Choe said. "From this experience, I expect to take a bigger interest in medical careers and go more in depth with my knowledge of medicine."
HOSA is a club that encourages students to pursue careers in science medicine. To be part of HOSA, students must be enrolled in a medical health elective class. It is then up to students to take the initiative to join this developmental organization that seeks to give them real world experience while in high school.
"I have always looked to going into medicine," junior Jacob Peplinski said, "and HOSA will help me to get recognized by good medical schools and get a position in the field."
If students advance further in the competitions, they may have the chance to travel to Traverse City, Michigan for the state competition, and Anaheim, California for the national competition.
"Last year I made it all the way to Sates in Creative Problem Solving," senior Tyler Meholic said.
HOSA, however, is more than just a series of competitions.
"I have made a lot of friends and built stronger friendships thanks to HOSA," Meholic said.
When competition is fierce to enter the medical field, a club like HOSA give students an early advantage.
"HOSA helps to prepare students for the real world," Rice said. "With lots of social aspects and activities between competitions, there are so many opportunities to succeed."
About the Contributor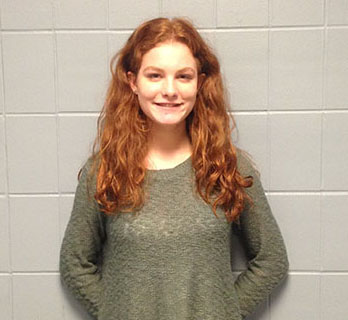 Annabel Aquino, Managing Editor
Annabel Aquino is the managing editor of the Arrow newspaper. As a senior this is only her second year on staff. Although she enjoys writing and designing...