Tanning laws passed to protect minors' health
Laws are broken every day in ways some people don't even realize. In Michigan, anyone under the age of 18 that wants to tan in a salon needs a parent present to give permission.
"When I went tanning, my mom never had to come in to give me permission," senior Patricia Borycz said. "I would just go in and buy a tanning membership; they wouldn't ask me about my age or ask for my mom's permission."
Teens, parents, guys and girls tan in salons. In Florida, according to a 2014 study by the University of Miami, there are more tanning salons than McDonalds and CVS stores. While there are salons that require parents to come in and give their teen permission to use the salon, there are others that allow teens to tan without parental permission, even though it is against the law.
Allowing teens to tan without getting parental consent means that the salons are breaking the law. They could be fined or even shut down because of it.
"If someone reports a salon for illegally allowing minors to tan," Shelby Township Police Liaison Officer Jim Malczewski said, "we will typically go in to give them a warning, and possibly a fine. If they don't cooperate, they could lose their license."
Despite dangers, many students go tanning in winter because they have no way of laying out in the sun.
"I go tanning because it makes me feel prettier and it helps get rid of my acne," senior Antonetta Berisic said. "I try not to think about the risks, because I just like to be tan, especially in the winter."
Some students decide they want to be tan before homecoming, prom, or vacation so they go tanning a few times before that.
According to the Indoor Tanning Association, there are around 14,000 indoor tanning salons around the country. All states have different rules regarding the ages of the teens allowed to tan, with parental consent or not at all.
"I don't really believe in the tanning laws," Berisic said. "Obviously there should be some sort of age limit, but I don't think it needs to be 18. I starting tanning before I turned 18 and my parents don't think of it as something that you need to be a certain age for."
Melanoma in women under 40 has risen by a third since the 1990s, according to data from the National Cancer Institute. Some people think that this rise in skin cancer could be from the large amount of teens using tanning beds.
"I stopped tanning because my skin got really dry and splotchy," senior Patricia Borycz said. "And I rather save my 40 dollars a month rather than spend it on a tanning membership."
"I used to tan before I went on a trip to Florida or somewhere like that, but I've had more and more friends getting skin cancer," security specialist Henry Piechowski said. " I feel like it's easier for older people like me to get skin cancer, so that influenced me to stop tanning before vacations because it's not worth the risk."
Some parents agree with the laws and some parents don't mind letting their teens go tanning in the tanning booths.
"I do let my daughters tan if they want to because I also go tanning," Katherine Gilsenan mother of senior Patrica Borycz said. "I feel like it would be hypocritical to tell them that they can't tan when they know that I do, as well, and they know that I have since I was around their age."
Skin cancer, wrinkles, freckles and moles are some of the things you risk getting when you go tanning, from the UV rays in the booth. According to Gilsenan, who works at a doctor's office, many younger people are coming in and being diagnosed with some sort of skin problem from tanning or sun rays.
"Its scary to think that tanning could cause me to get cancer," Borycz said. " but it doesn't really stop me because I try not to think about it; there's always the chance that it won't happen."
Leave a Comment
About the Contributors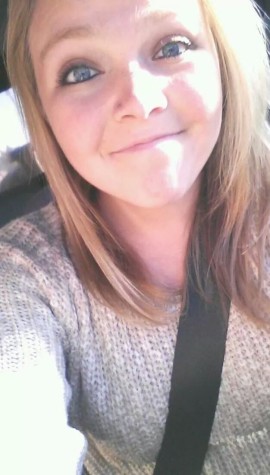 Chelsea Koger, Editor-in-Chief
Chelsea has been on the Arrow for 3 years, and is now Editor-in-Chief. She thinks of 205 as a family and loves being in newspaper for the three hours that...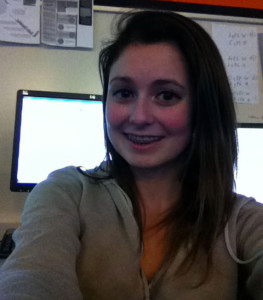 Shelby Daiek, Editor
This is her first year on the newspaper staff. She's a junior, club page editor, and she also involved with SADD and RSVP. She loves being on the newspaper...