AVID program implemented
A program established more than 30 years ago is now being incorporated into our high school curriculum. AVID, Advancement Via Individual Determination, is a nonprofit organization dedicated to closing the achievement gap by preparing all students for college and other postsecondary opportunities.
In its first year of implementation at Utica High School, the AVID classroom is filled with sophomores who went through an application process to be part of the program.
"My principal at Shelby Middle School recommended it to me," sophomore Omaure Miller said. "They interviewed me about it, and I decided to join."
Although AVID is just beginning, administrators say that it is here to stay.
"AVID is something I think will be a whole school thing," principal Tom Lietz said, "a teacher came up with this program to help kids who could be AP, but who didn't have the tools to be successful."
According to the AVID web site, AVID trains educators to use proven practices in order to prepare students for success in high school, college, and a career, especially students traditionally underrepresented in higher education.
AVID prepares students to use strategies such as writing to learn, inquiry, collaboration, organizational skills, and critical reading (WICOR) in their classes to get them ready for college. The AVID class places students into an Advanced Placement environment to push them to work hard.
"This program is meant to give kids the tools to go through college and not drop out like a high percentage of kids do," Lietz said. "AVID uses collaboration in the classroom to encourage students to work together. I love the program, I think it's wonderful, and it's a great program to put into our school system."
According the AVID web site, there are more than 4,800 educational sites offering AVID in their curriculum. This translates to over 800,000 students in 44 states and 16 other countries around the world utilizing AVID.
"It puts our name out there in a good way," Miller said, "and colleges will recognize students and schools with AVID."
Leave a Comment
About the Contributor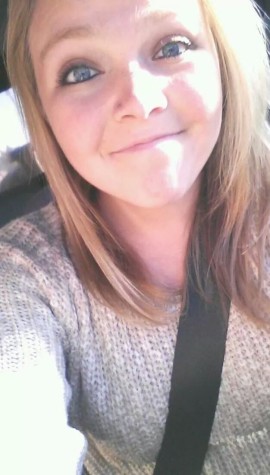 Chelsea Koger, Editor-in-Chief
Chelsea has been on the Arrow for 3 years, and is now Editor-in-Chief. She thinks of 205 as a family and loves being in newspaper for the three hours that...