Trio
New social media app avaliable for iPhone users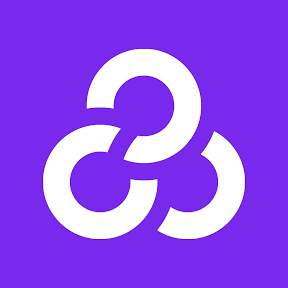 Trio, as previously stated, is a mash-up application, created by Misha Leybovich, that utilizes Instagram, Vine, and Giphy.
"Our mission is to make it easy for ordinary people to create awesome multimedia," Leybovich said. "Trio is a culmination of everything we've learned in nearly three years of building media creation products.
Leybovich is the creator of Trio application and he tells android users to not worry release should be out this year.
"Most consumer apps start on iOS and then go to Android, so we decided to as well," Leybovich said. "We should have android by the end of the year."
Leybovich also notes that his favorite part of the app is just the mash-up capability with all the media sources.
"Trio enables a whole new type of creativity, letting people make awesome videos even when they're not always having awesome adventures," Leybovich said. "So far our users seen to be having a lot of fun with it."
So far Trio has a perfect review rating with 5 stars along with some very nice comments to say about the app, the three reviews tell all iOS users to download the app right away.
"Our mission is to make it easy for ordinary people to create awesome multimedia," Leybovich said. "Trio is a culmination of everything we're learned in nearly 3 years of building media creation products."
Trio
A new app has hit the Apple app store. The trio app isn't a spin off of another popular game, or a poorly executed clone.
Trio combines Vine, Instagram, and Giphy to create 30 second mash-up videos.
Trio affords countless options for your mash-up, from 25 second mash-up of gifs, with music in the background, to combining pictures with a Vine video, the possibilities are seemingly endless.
With Vine, Instagram, and Giphy let your creativity out and mash-up.
Vine
Vine is the best way to see and share life in motion. Create short, beautiful, looping videos in a simple and fun way for your friends and family to see.
The video camera icon opens up to showcase the hit application Vine, as well as movie clips, video roll and take a video.
"Vine is an awesome app in its' self," senior Timmy Muraeky said. "I've watched a little bit of these mash-ups and the Vines fit in perfectly with it."
Instagram
Instagram is a simple way to capture and share the world's moments. Transform your everyday photos and videos into works of art and share them with your family and friends. Press in the blue camera icon and four multi-colored bars will open up in the following order, 'Instagram', image search, camera roll, and take a photo.
This can be used in any order with the Gifs and Videos and as many times one wishes.
Giphy
Giphy is a database and search engine that allows users to search for and share animated GIF files. By using keywords, users can search the content on giphy.com to find all GIF files in Giphy's internal archive associated with a specific tag.
Gifphy can add another element to your mash-up to really make something creative and original.
This can be your first step or your second but once you are done with the assortment of content to go through the last thing you have to do is choose a song to background your creation.
Leave a Comment
About the Contributor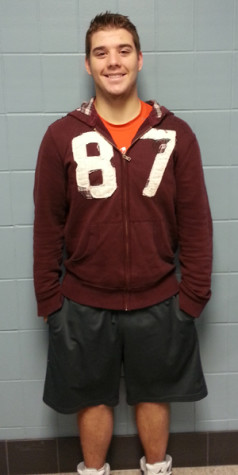 Tyler Warner, Managing Editor
Tyler Warner is a Senior at Utica High school, and his 3rd year on the staff. Warner enjoys sports writing as well as feature writing which have produced...