St. Patrick's Day
St. Patrick's Day. A day recognizable by the color green, four leaf clovers and leprechauns.
When it comes to St. Patrick's Day, many people are eager to celebrate this Irish holiday in any way they can. This usually involves green clothing or people scouting for places to celebrate.
"I usually wear a lot of green," sophomore Christina Moore said, "and I usually look up information to find interesting facts."
What used to be a religious feast day for a patron saint of Ireland is now a celebrated holiday for people everywhere. It may not be as popular as Christmas or Halloween, but it sure excites people to celebrate this holiday in their own way.
"I don't do much," teacher Rebecca Watterson said. "I'll wear green. We also have cooked corn beef and cabbage."
While many people have traditions that they plan on doing, there are still some who do not know how they are going to celebrate this exciting holiday. On St. Patrick's Day 2015, students, staff and community members celebrated the holiday in all different ways. If you are wishing you would have gotten in the spirit of the holiday more, read on to find out about the annual events and traditions around Utica.
Utica's 5K Run
Your legs are moving as fast as they can as you run past one person. One person turns into two, and then into three. While taking in the sights of Downtown Utica, your goal is to cross the finish line and be one of the first people who do.
If you enjoy running or live close to Downtown Utica, then this Lucky Leprechaun race is for you. All members competed on March 7 in Historic Downtown Utica. This event also advertises sales to help local charities.
People volunteering had to sign up the week before the race, at the UAW Hall Local 2280. With volunteers on hand, the 5K run/walk began at 10:30 a.m.
"I hadn't run in a while," sophomore Trevor Easterbrook said. "I wanted to see if I would improve."
When running or walking, the runners had the opportunity to take in the sights, such as the historic buildings and the world famous graffiti tunnel. People were also allowed to bring their dogs to the run.
"Always put your heart and soul into it," junior Jared Felts said, "and be the best runner possible."
Following the race, participants and community members took part in an Irish costume contest for registered runners only. This was judged by Mayor Noonan and two other city council members.
"Keep looking forward and don't stop," Easterbrook said. "I think runners just need to remember that during the race to get them to the finish."
If you feel like meeting new people, getting a little exercise and celebrating the holiday, this event may be something to consider next year.
Leave a Comment
About the Contributor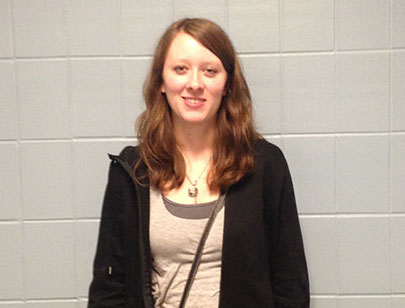 Tayler Pezanowski, Editor
Tayler Pezanowski is a senior and the copy editor of the Arrow newspaper. This is her second year on the newspaper staff and she has been enjoying every...