Swinging into a new season
Gone are the winter boots and long winter jackets. They're being replaced with cleats and helmets; at least for the girls' softball team.
With last year's win in the MAC division, the team has high hopes for their upcoming season. Try-outs are filled with fresh faces, and girls from every grade.
"Three of our starters are freshmen," junior Sammy Toranga said, "and hopefully that will have a good impact on the team."
Not only is there new blood on the team, but veterans like senior pitcher Ashley Mauser are returning also. The echoing advice for new softball players has been to work hard.
"Softball is definitely a sport that requires practice," junior Jordan Bianchi said, "but as much as we practice we still have fun."
The team is already getting in shape. Their days are filled with practice, lessons, and more practice. No doubt, the girls schedules are hectic.
"The coaches really drill it into your head," junior Addison Breeding said, "that school is always first."
After years of practice, the team leaders encourage all members to keep their head in school and their heart on the field.
The girls say that even with busy schedules, their love for the game keeps them going. Some girls have been playing since they were three, and what started as a fun way to burn off energy has become a family they can rely on. Ask any girl on this team why she loves softball and she'll tell you it's because of her teammates.
"As a team we can go pretty far," junior Toranga said. "We all get along and are good players."
The team's first game is on March 31, versus the Stony Creek Cougars. It's a home game at Utica, and some girls on the team are anxious for their first time competing. Ready or not, the girls will face their competitors with a "team-first" attitude and they hope their hard work will pay off with a win.
Leave a Comment
About the Contributor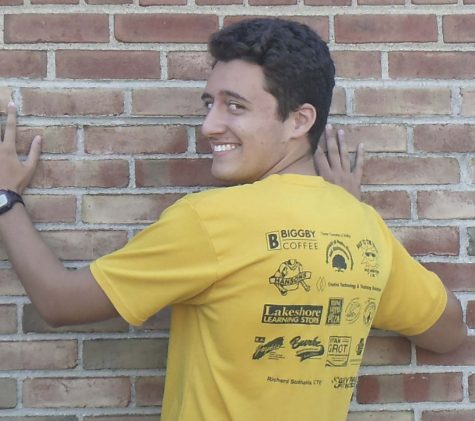 Ethan Cartwright, Editor-in-Chief
This is Ethan's third year of newspaper. Throughout all his horrible designs, and ok stories, he has become something he had hoped to be since 10th grade....