Once you pop, you can't stop
Original
Original, classic, the authentic Pringle chip. As a staple in American lunches, the original flavor was first sold in 1967, but it wasn't immediately the success it is today.
According to The New York Times, the saddle shaped chip got its name from a street called Pringles Drive. On that street lived two advertising employees of the company.
Blueberry & Hazelnut
 At Pringles, any combination is possible, even blueberry and hazelnut. taquitos.net is a web site dedicated to the testing of snacks. Currently they have rated 6,704 snacks of all kinds, including this flavor of Pringles, which is only available in Thailand.
The taste testers at taquitos.net were divided on this flavor, some tasted a hint of hazelnut, and some only tasted the blueberry.
Seaweed
Coming from Thailand, this chip is based off the green plant familiar to lakes and oceans. This chip is described by taquitos.net as green in color, with an "aroma kind of like seaweed."
Some tasters described the flavor as mostly potato and salt, but others tasted something different. Overall the opinions were mixed; some tasted the seaweed and some tasted the normal flavor.
Soft-Shell Crab
 Yes, the "wacky" flavors continue with soft-shell crab. This flavor also is from Thailand and according to taste testers at taquitos.net, "We crunched in to find a crab-like taste with some other flavorings, and most of our tasters though it was OK, though a few didn't like it, and many others refused to even try it."
Soft-Shell Crab is no longer available and was a limited time only Pringles.
Grilled Shrimp
Grilled shrimp is certainly unique flavor of chip. This type of Pringle was released as an international flavor in western Europe and Asia. This flavor has been discontinued, but taquitos.net gave everyone another review on this bright pink Pringle.
"There was quite a bit of flavoring, as the taste was very strong.
Pecan Pie
This flavor was a part of a limited edition Christmas release in 2013 here in the United States. taquitos.net once again with the taste of the holiday.
"On first bite, the flavor seemed a lot like maple syrup and butter, so not really like pecan pie, but as the sweetness wore away, the aftertaste did have a hint of pecan pie."
This limited edition Pringle can still be found on Amazon while supplies last.
Leave a Comment
About the Contributors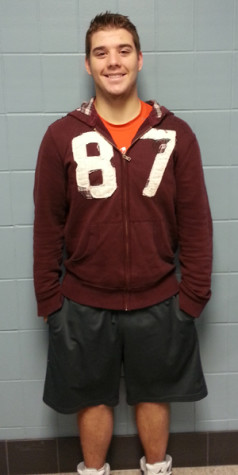 Tyler Warner, Managing Editor
Tyler Warner is a Senior at Utica High school, and his 3rd year on the staff. Warner enjoys sports writing as well as feature writing which have produced...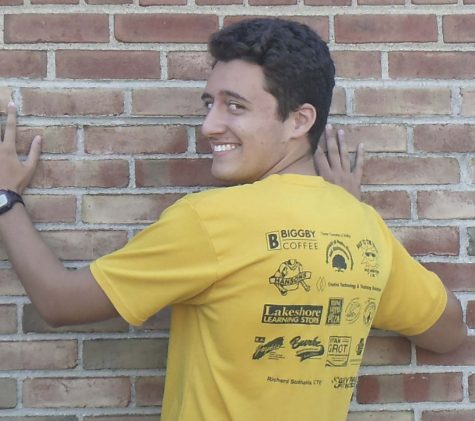 Ethan Cartwright, Editor-in-Chief
This is Ethan's third year of newspaper. Throughout all his horrible designs, and ok stories, he has become something he had hoped to be since 10th grade....