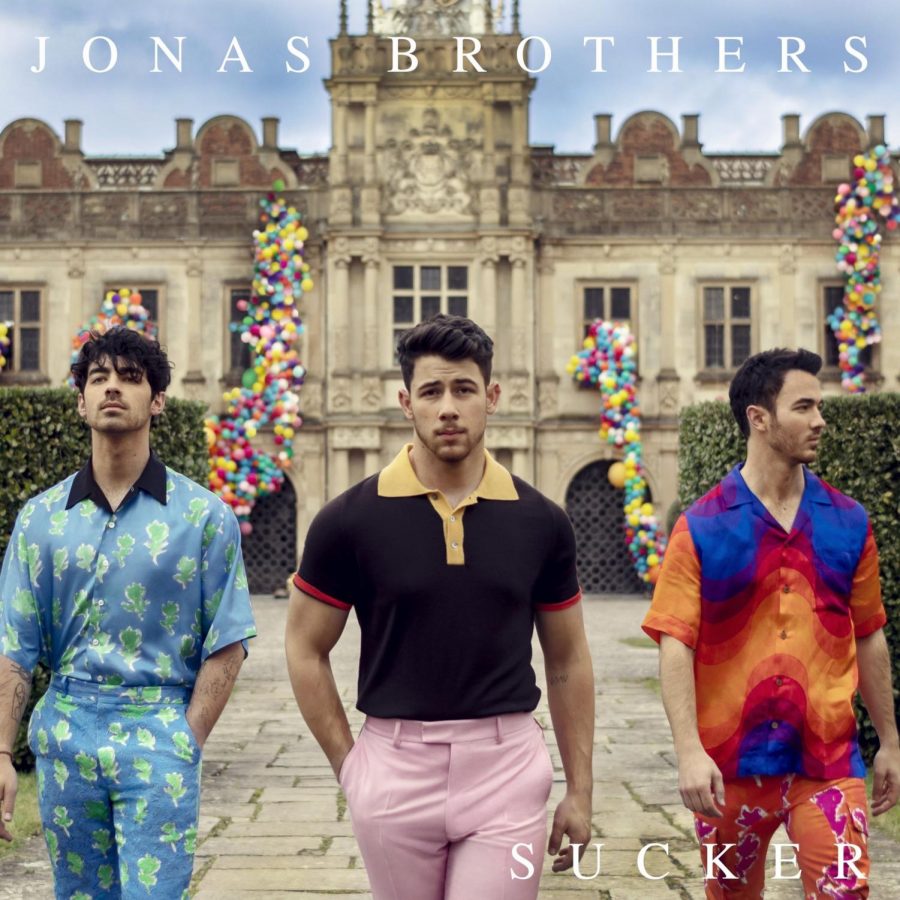 'Burnin' Up' for the Jonas Brothers
Just after five years of releasing their last album, 'LiVe,' the Jonas Brothers are back to save the music industry. As I've been a die hard Jonas Brothers fan since the young age of five, I couldn't be more excited to listen to their new song 'Sucker.'
If you lived under a rock from the mid to late 2000's then let me bring you up to speed. Jonas Brothers is a band made of three brothers named Kevin, Joe, and Nick who are all extremely musically gifted. Kevin is often skipped over as he's the oldest and was married in 2009. Joe is the best in my opinion, I always thought he was the most talented and definitely the cutest, he went on to be lead singer of DNCE (who I must say also have some bops) and is now engaged to Sophie Turner who is an actress in 'Game of Thrones.' Another favorite is Nick Jonas, he's the youngest in the band and has truly made a name for himself in the movies and music industry. Nick also recently married Priyanka Chopra and they're definitely relationship goals.
The band will be releasing their new song at midnight and so many fans across the world are just as excited as I am. Like many girls my age, I went to the Jonas Brother's concert with huge posters and saw the 'Jonas Brothers: The 3D Concert Experience' movie the night of the premier. I was also a huge fan of their TV show 'Jonas,' I remember being so upset when their show was taken off of Disney channel.
But now, Jonas Brothers are back and I think they'll be better than ever. They've all established their careers separately and you can't deny that a brotherly bond can make a band so much better. I hope the new Jonas Brothers will stick around and be better than ever.