#205takesNY
Journalism students travel to New York for Columbia Scholastic Press Association's spring convention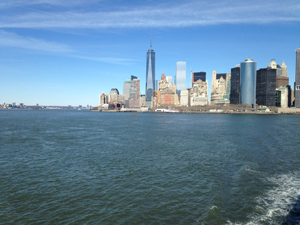 It's not every day that high school students get the chance to take classes from ivy league professors, but that's exactly what members of Utica High School's Arrow newspaper and Warrior yearbook staffs were able to do, as delegates at Columbia Scholastic Press Association's Spring Convention.
Students traveled to Columbia University from March 18-20, where they attended sessions from Columbia University professors and professional journalists, photographers and designers from around the country.
"My favorite session was learning about how to pursue a career in journalism," senior Alissa Szandzik said. "We learned about the steps we should take, and what options are available to us."
Junior Ben Byrne attended sessions about advertising because he is the newspapers business manager..
"We always struggle with selling ads for the paper," Byrne said, "so I was excited to learn new ideas to share with the staff. In particular, we're going to create business plans to increase our sales."
The internet, and social media in particular, were the focus of many sessions, whether they involved posting, linking to larger stories or design.
"We learned the importance of incorporating as much social media as we can into our publications," senior Chelsea Koger said. "Social media is such a big part of our lives now, and utilizing it is a good way to get our students involved and reading our stories."
On the final day of the convention, the Arrow newspaper was recognized as one of the top 31 high school newspapers in the country when they were presented with a Silver Crown Award from CSPA's director, Edmund J. Sullivan.
"Winning the Crown was the biggest honor ever," Koger said. "It shows just how hard we work and how deep our dedication is. I am so proud of my staff, and it's going to be so hard to leave when I graduate."
Junior Julia Vasquez was also inspired by the honor.
"When we got called up for the award it was really exciting," Vasquez said. "I felt very honored when we went up to get the award, it shows how hard our staff works and I am so proud of us."
The students stayed in Times Square during their visit, and had the opportunity to ride the Staten Island Ferry past the Statue of Liberty, see a Broadway musical, and visit the 9/11 Museum.
"As soon as I entered the 9/11 Museum," senior Joe Imbrunone said, "I realized pretty quickly what it was like for the people in New York on that day. It was very real, and I know it's an experience I'll never forget."
The students also woke early enough to visit the set of the Today Show, and were seen several times on television by friends and family watching at home.
"I loved being able to see how news rooms work behind the scenes," Szandzik said, "and how much work actually goes into one taping."
Members of UHS publications said they enjoyed their experiences at Columbia University.
"We were ecstatic to walk up and accept our Crown Award," Byrne said, "but learning from professionals at Columbia enhanced my skills; I feel like I'm ready to take journalism to the next level."
The classes that the publications students could choose from were taught by Columbia professors, as well award-winning advisers and professional journalists.
"I think that it was pretty sweet to go to all the different classes and learn things I can't learn here," senior Shelby Daiek said, "since all of the classes were taught by Columbia professors and professionals in their fields, like photography."
The students who went to New York for this convention said that they were very excited and grateful for the opportunity.
"At first I didn't really believe that I'd really be able to go because of how much it was, but then my mom said that I could," Annabel Aquino said. "I was honored to be able to go, especially since I was new on the staff. It was a very exciting and informative trip. I learned many things I can take with me throughout my journalism career."
About the Writer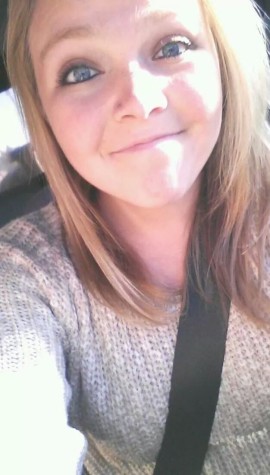 Chelsea Koger, Editor-in-Chief
Chelsea has been on the Arrow for 3 years, and is now Editor-in-Chief. She thinks of 205 as a family and loves being in newspaper for the three hours that...