Introducing Apple's watch
New technology in 2015 impacts Apple users
Apple has done it again. Since the beginning, the Apple Company has brought us many great innovations. Starting from a meager company located in a garage, the company has grown to encompass 6 continents with a net worth of over $700 billion dollars. Nifty, practical, and out-of-the-box thinking is to accredit for the success of the Apple Company.
"I've owned Apple products since I was in 5th grade," junior Sara Hayes said, "I originally got the IPod Nano for my eleventh birthday. It was green."
In 2015, Apple has still stood by their creativity by introducing the Apple Watch. This new Apple invention comes straight from the mind of Jony Ive, senior vice-president of design. The Apple watch comes in two different sizes, 38mm and 42mm. There are also three different styles of watch that match your personal style of life- the aluminum Apple Watch Sport, the stainless-steel Apple Watch, and the gold Apple Watch Edition.
"I like the band of the Apple Watch and the design of the new product," Hayes said, "at first I thought it would be dumb, but then seeing my dance teacher with one really opened my eyes to the new watch."
Different from the iPhone or iPad in design, the Apple watch has a home screen filled with round icons that change in scale and position. This is different than the familiar super-elipse icons of the other Apple products.
"The new watch is very practical and easy to look at," junior Peter Gjini said, "it would make me feel like a spy to wear that on my wrist and talk to people through the watch."
A digital crown is used for scrolling and zooming in and out. A force press is used on the watch to bring up secondary actions. If you press a button beneath the crown, you are able to reach a friendinterface, which is useful when you want to contact your friends.
The Apple Watch has many unique apps that allow it to stand out from the rest. The new fitness app allows for more accurate results that are easier to input.
"I frequently input my workout progress into Apple's fitness app," junior Scion Strange said, "with the new Apple Watch, I could see how having it conveniently on your wrist while running would make it so you don't have to worry about your phone falling out of your pocket."
However, Apple is using Watchkit, the group of developers that convert apps to the Apple Watch, to convert other apps onto the Apple Watch. An example of this is the photo app, which will allow you to see photos from your other Apple devices on your watch.
The Apple Watch has many useful features that could be used to help high school students with their every day lives. The mobility of the smart watch allows easy access to the every day student. as well as being a convenient and stylish piece of jewelry.
Not only do students benefit from the convenience and mobility of the Apple watch, but so could the staff. Checking grades and inputting grades has never been easier with the Apple Watch.
The battery life on this new product is very long, which benefits those who do not remember to charge their electronics on the daily.
Along with this. a long lasting battery will allow students not to worry about carrying a chord around with them to keep charging their new watch.
Overall, the Apple watch is a greater new invention that started from a simple idea. Apple has always amazed us with their new, creative minds and yet again, their innovations have wowed.
Leave a Comment
About the Contributor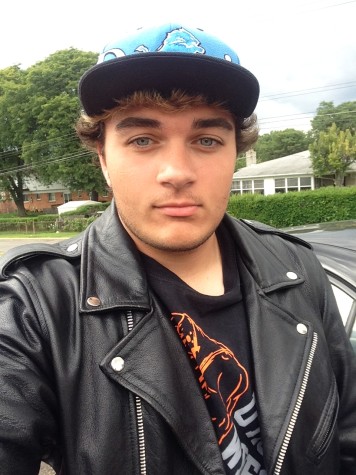 Ian Briggs, Reporter
Ian Briggs is a junior at Utica High School. This is his first year on the newspaper staff and he really enjoys the stories he covers. He says the staff...