Competition assembly surprises, upsets
Not many days are as highly anticipated as the fall sports and competition assembly. This year, spirit week kicked off during the second week of school, and even with little time to prepare, seniors, clad in white, snaked the halls before first hour, chanting and getting fired up for the morning's events.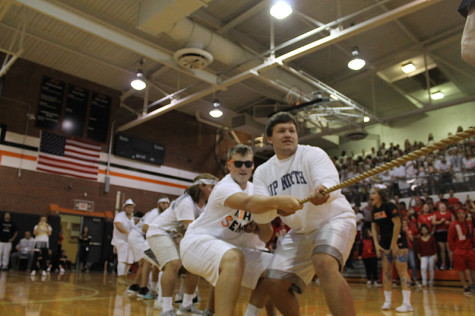 Angelita Garcia
This year's assembly had many surprises and upsets, including the defeat of the male teachers in the tug-of-war.
"As far as I know," teacher Warren Day said, "the teachers have always won the tug-of-war contest."
The seniors who won were very excited to have partaken in this event. "I felt like we broke a record," senior Mohammad Kahn said. "Our strategy was to put the strongest in the front to set the tug, and the heaviest in the back for anchor."
Another highlight of the day was the announcement of the 2015 Homecoming Court. At registration, seniors nominated fellow classmates, and the students were called down individually during the assembly to receive a sash and pose for a group photo.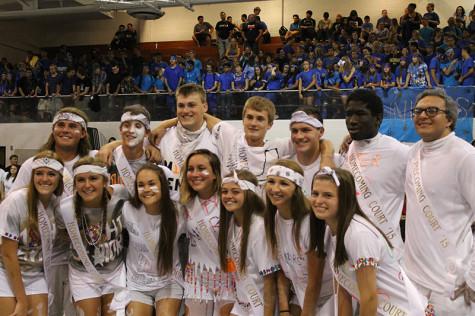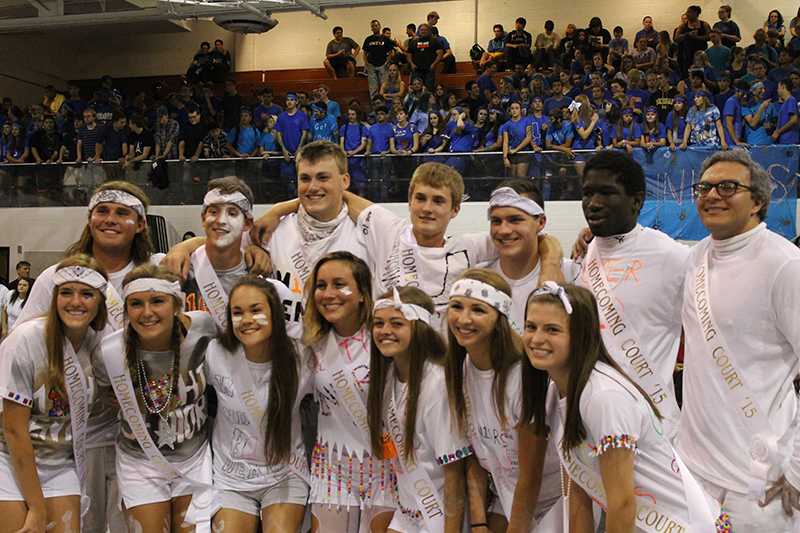 Angelita Garcia
This year's court is comprised of seniors girls Jessica Cummings, Annalise Guitar, Sara Hayes, Amy Misze, Alyssa Petruski, Sophia Simopoulos and Emily Stewart. The boys on court are seniors Ian Briggs, Joe Brown, Ethan Fromm, Jonathan Goettsch, Kumehnnu Gwilly, Chris Haley, and R.J. Pinto.
"I wasn't really expecting to be called because there were already six other people," Gwilly said, "but it was nice."
Seniors will vote this week for their top choices, and a king and queen will be crowned at Friday night's football game.
"I was shocked that I got nominated," Petruski said. "Everyone around me was screaming and smiling, and hugging me… They were just jumping around and congratulating me."
When all of the games were completed, the seniors won with 3000 points. Individual results for the competition games were Tweeted live from @uhsArrow.
Throughout the rest of the week, students can earn points for their class by participating in spirit days. Tuesday is tourist day, Wednesday is pajama day, Thursday is Homecoming shirt day and Friday is a day for everyone to wear orange and black.
Friday afternoon's parade will begin at 4:00 at the fire department, flow through downtown Utica, ending at the football stadium. Homecoming festivities will end Saturday night, with the traditional dance held in the halls, gymnasium and cafeteria.
Leave a Comment
About the Contributor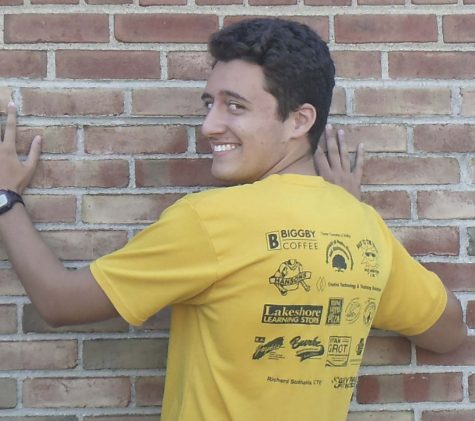 Ethan Cartwright, Editor-in-Chief
This is Ethan's third year of newspaper. Throughout all his horrible designs, and ok stories, he has become something he had hoped to be since 10th grade....