Principal receives honors from Michigan Speech Coaches, Inc.
After dedicating 20 years of his time and energy to Michigan Speech Coaches, Inc. (MSCI) and much more, principal Tom Lietz has been named 2019 MSCI Guest of Honor. Lietz has received several accolades from the UCS and Macomb County High School Teacher of the Year all the way to 2017 MIPA Administrator of the Year.
"Without this community I wouldn't have countless friends, wouldn't have had the best mentor (my former debate coach)," principal Tom Lietz said. "And I also wouldn't have met my wife, who I first met at an IE tournament. This community is interwoven into the fabric of my being, and I'm such a better person because of it."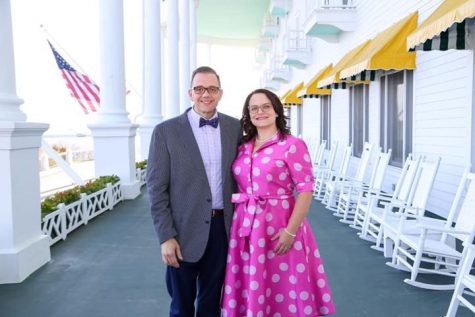 Lietz was nominated for his passion for speech and refined skills in influencing crowds he speaks to. He was also a high candidate for this honor due to all the accolades he has raked in throughout his career. Through May 17-19 Lietz stayed in the Grand Hotel on Mackinac Island to be named Guest of Honor.
"The recognition went very well.  As a community, we were able to gather around with Mr. Lietz and share stories of his impact and what he has does for us as individuals and a community," Utica Academy for International Studies Forensics and Debate Coach Christopher Kuhlman said. "Ultimately, my hope was that Mr. Lietz left with a clear understanding of the impact his work and dedication to speech activities has had, and I think we accomplished that tenfold."
Lietz has worked in all different fields when it comes to schooling. He has been a teacher, coach, mentor, adviser, and now principal. He has been involved in forensics for the past 20 years.
"I chose Mr. Lietz to be this year's MSCI Guest of Honor for two key reasons.  First, Mr. Lietz' passion for speech activities and involvement within the greater community goes back to when he was a freshman at Ike, and he continues to support and dedicate himself to it today," Kuhlman said." He continues to advocate for speech activities by being a member of the council for Michigan Interscholastic Forensics Association to continuing to encourage and support new teachers to join the community as he did with Mrs. Smith at Utica this year.  Mr. Lietz did the same for me many years ago."
Leave a Comment
About the Contributors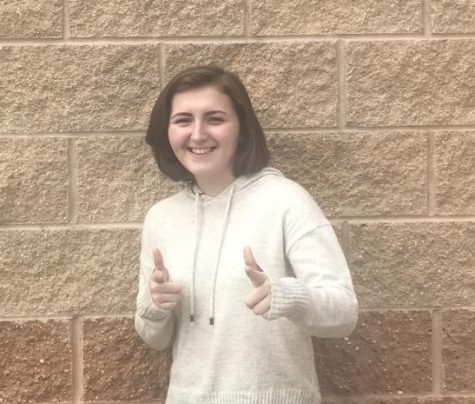 Alexa Reynolds, Design Editor
Alexa Reynolds. What to say about her... Well she loves watching Netflix, specifically "She-Ra and the Princesses of Power," and snowboarding at Mt. Brighton....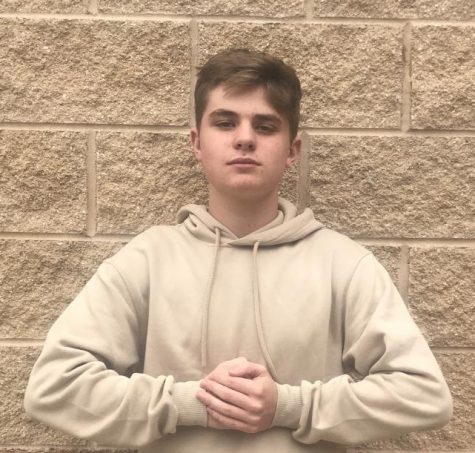 Evan Gray, Online Editor and Business Manager
Evan Gray is a Senior this year and this is his third year on staff. He loves newspaper so much because he is so good at it. He is also a huge football...