Varsity football prepares for homecoming game, Channel 7's Game of the Week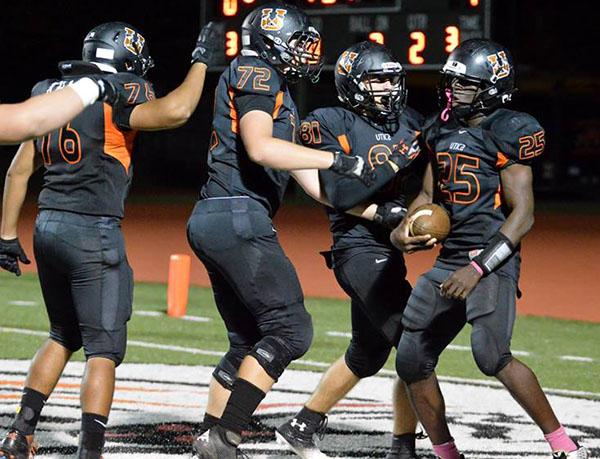 Channel 7 news is coming to Utica's homecoming football game tonight, thanks to the combined efforts of students, staff and community members voting on the WXYZ website.
"I feel accomplished that we came together as a school," junior Jenna Mowry said. "I think it'll make us more hype for the game because people will want to be on TV."
The online competition, hosted by WXYZ, is called the High School Game of the Week, and is on every Friday night during football season. This week, Utica vs. Anchor Bay beat out Troy vs. Bloomfield Hills by a little over a thousand votes.
"It is a  great opportunity for Utica to be on WXYZ news," senior Hailee Walmsley said. "It will be great for our hometown to be able to see our athletes perform."
The annual homecoming parade begins at 4:00, and Channel 7 will arrive at 5:00 today to set up and report live at 5:40 and later at 6:00.
Several teachers were willing to give up class time to allow students to vote, helping to circulate news around school of the close race for game of the week.
"I'm all for working together as one big happy family," teacher Christine Dabrowski said. "This was an opportunity for all come together to complete a common goal."  
Students and staff kept updating each other on the status of the contest throughout the week, voting as many times as possible.
"I voted about 50 times or so," senior Paul Marble said. "Dr. D. was yelling in the lunchroom and came into my class telling us, 'Vote, vote, vote.'"
Efforts of the teachers and students payed off, when the polls closed at 11:59 Wednesday evening, and Channel 7 announced they would be reporting live from Utica's game.
"It feels like we are an important team for our community, and it really shows are fan base," senior Zach Grohman said. "Most importantly, I hope it's a win, but I know it's going to be a tough game."
Reporters will interview players and coaches, bringing mainstream attention the the game, which begins at 7:00.
"I feel like the Game of the Week is more for the fans than the players," senior Kumehnnu Gwilly said.  "It should not affect the player's motivation."
This week will be a big test for the Chieftains, as they look to improve to 2-2 on the season. They are facing the Anchor Bay Tars, who had a 2-7 record last season.  
"I think the team is excited and will do well," Coach Tony Smith said. "It's not going to be easy, but that's the only way I want it; we're going to win."
Last season, Utica had success against Anchor Bay, winning the matchup 7-6.
"They love to run the ball so we have to stop the run game," Gwilly said. "They also love to throw to the middle of the field."
According to Gwilly, junior Patrick O'Connor will play an important role in tonight's game.
"I believe Patrick will have his opportunities this week and hopefully he performs well," senior Kuhmenhu Gwilly said. "I believe in him."
The team, as well as the entire community,  is excited for the opportunity to win a second straight game against Anchor Bay, especially while being featured as Channel 7's Game of the Week.
"I'm really excited for the station to be at the game," senior Sara Baum said. "Now people in the Metro Detroit area can see how spirited we are and how seriously we take our football."
Leave a Comment
About the Contributors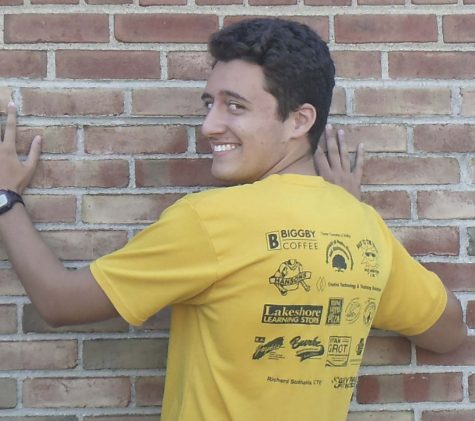 Ethan Cartwright, Editor-in-Chief
This is Ethan's third year of newspaper. Throughout all his horrible designs, and ok stories, he has become something he had hoped to be since 10th grade....

Anthony Kesto, Editor
This year is Anthony's third year on the Arrow staff. He likes long walks on the beach and playing with puppies. Anthony enjoys writing about sports as...