Country singers Maddie and Tae 'start here'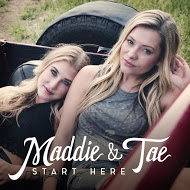 What is the first thing people think of when they think of when they hear the words "country music"? Some think of singers like Taylor Swift, Carrie Underwood, or Luke Bryan. Others might think about people in cowboy hats that play the acoustic guitar and sing with a southern accent. Then, there are people who think of Maddie Marlow and Tae Dye.
On August 28, Maddie and Tae's new album "Start Here" has captured the ears of many country loving people. Both their voices and the song lyrics are what attracted many to this country singing duo. Another reason is that people have been able to relate to their songs on a deep and personal level.
"To open up strangers, that's the power of a song," Marlow said. "If we give every person in the audience a voice, we let them know they are not alone in these situations."
 In songs that talk about bullying, friendship, love, and coming of age, these girls are basically telling their fans that they are more people like them and to not lose hope when things go wrong. In one of their songs, "Fly," the lyrics even tell people not to lose faith when they doubt themselves and to "keep on climbing though the ground might shake."
"'Fly' hits home every time we listen to it," Dye said. "We really wanted to write a song that was 'You may not have anything figured out, but it doesn't matter. Just try…'"
Another song that stood out from the rest was "Girl in a Country Song." In this song, they sing about their feelings on the country music that is being played from a girl's perspective. This was also the song that had critics praise the two of them for bringing down the stereotypes of the country music playing today.
"Boys, we love you, we want to look good, but it's not all we're good for," Marlow said. "We are girls with something to say. We were brought up to know how we should be treated."
According to many who have listened to this album, these singers are bringing "real country" back to the radio. Anyone who likes country and has experienced high school will want to give this album a shot.
Leave a Comment
About the Contributor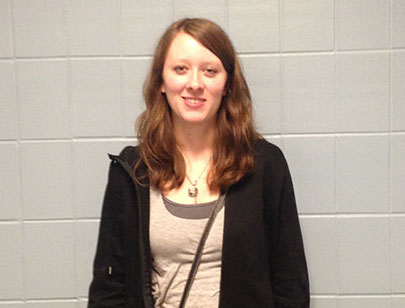 Tayler Pezanowski, Editor
Tayler Pezanowski is a senior and the copy editor of the Arrow newspaper. This is her second year on the newspaper staff and she has been enjoying every...