Taking off quick: Nathan Sykes' solo career following a different beat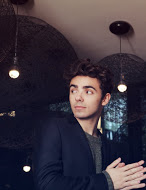 As the first couple notes begin to play, the familiar sounds of Justin Timberlake come straight to mind. Don't be fooled, though. "Kiss Me Quick" is a brand new song from Nathan Sykes, past member of The Wanted.
Pursuing a new career with his first solo album, Sykes debuted this song to the world with subtle beats and a catchy tune. Departing from the British-Irish boyband, Sykes is ready to create an entirely new name for himself.
"It's really cool to know that you can almost go through a complete reintroduction of yourself," Sykes said, "and people who weren't necessarily fans of the band can go, 'oh, I like what you're doing.'"
When creating a new sound for himself, Sykes had help finding his new soulful, jazzy voice. Harmony Samuels, a producer and co-writer of the song "Almost Is Never Enough" by singer Ariana Grande and Sykes himself, helped him find that voice.
"I surprised myself a tiny bit [with the sound]," Sykes said. "I think it was important to keep the album as a pop album while bringing in elements like soul, jazz, and R&B."
With inspiration, an ear for music, and a support system embodied by his former band mates, fans, and family, Sykes' career in singing and performing will take off in no time.
"We were just laughing and joking about the fact that I can't flirt so that's what we wrote "Kiss Me Quick" about, and it ended up being my debut single." Sykes said. "I really wanted to focus on the musicality of the track. It's got such a big sound that I wanted a simple, but big, idea that really brought out the energy."
Whether you're into the upbeat tone of his music or someone who prefers a different sound, his music can still appeal to you. Other songs of his like "More Than You'll Ever Know" break from the mainstream audience and serve up a new vibe. As someone who doesn't usually listen to this genre of music, I genuinely enjoy both of these songs, and many other students can agree.
"I mostly listen to country music, but I actually like this song," junior Krystal Shock said. "I enjoy the meaning behind it, plus he has an incredible voice."
Sykes' face is a familiar one due to the work he's done with the boy band and other artist, but his new music is nothing compared to his past work.
"I know of Nathan Sykes from his previous band The Wanted," junior Hannah Choe said. "I actually like his new single, it's pretty awesome and catchy. I can't wait to see what else he has in store."
About the Writer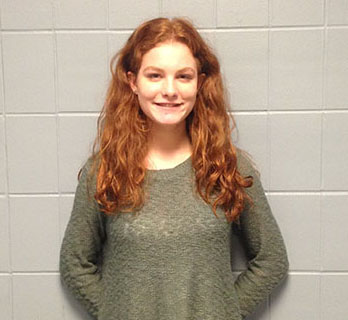 Annabel Aquino, Managing Editor
Annabel Aquino is the managing editor of the Arrow newspaper. As a senior this is only her second year on staff. Although she enjoys writing and designing...