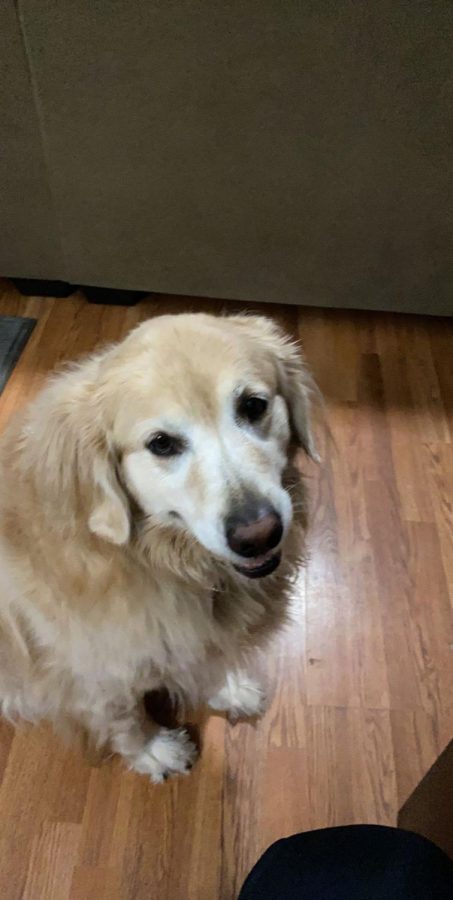 Mackenzie Olmstead
Monday, June 1,  2020
Well, school is coming to an end, social distancing is practically a forgotten rule now, and a long needed discussion about ending racism and police brutality has erupted. 2020 is definitely going to go down as one of the craziest years ever. I'm very glad school is coming to an end because that's one last thing I am going to stress about. I hope corona cases do not spike, and I am glad the Black Lives Matter protesting is a reality, though it is unfortunate that it took so many lives, like George Floyd, and Breonna Taylor, being lost to start this movement.
My friend and I went to a protest for BLM, in Clawson. It felt good to be apart of something important. The world is starting its attempts, trying to change. There's so much going on that I don't know whether to feel inspired, frustrated, or sad. I'm definitely glad the conversations that need to be had, are starting though.
Thursday, May 21, 2020
Today I helped out with chores that consisted of taking the garbage out, as well as all the leaves my sister and I picked up, doing the dishes, and sweeping.
Then, my family and I ate some hot dogs and vegetables. After that, I Facetimed with my friend Alyssa again. She had her last day of 'school' today.
Her school did a drive-by for the graduating class. It's so sad that she didn't get to finish her senior year the proper way.
She didn't get a prom or a proper graduation. It's really sad. I hope we get a summer though too. It's scary to think about what school could look like next year, for my senior year too.
Tuesday, May 19, 2020
I have been using the app 'Shazam' a lot to build up a playlist lately. I also have been watching 'That 70s Show" on Netflix. I love that show. I can't decide who my favorite character is because I like them all a lot to be honest.
Another thing I have been doing is fun, little photoshoots and then editing the photos with filters, saturation, or grain. It's really fun. I don't care about what other people think about my photos but it is fun to see the way you can change them.
I have been picking up leaves with my sister to help my dad out too and I have been Facetiming my friend Alyssa a lot lately.
I had my AP Psychology exam today, and it was super nerve-racking because at the end of each timed section, for some reason it wouldn't let me turn in my work. So, I had to email my work to an email specifically set up for that. It was REALLY stressful.
Thursday, May 14, 2020
Lately, I have been waking up so extremely late. I really need to fix my sleeping schedule.
One of my favorite artists, Harry Styles, is dropping a music video soon for his single 'Watermelon Sugar.' I'm super excited for that. I'm definitely going to wake up early for it.
I've been listening to a lot of music lately, I usually have music on all day anyway, but since we are stuck in the house, I find myself turning my speaker on and off more frequently.
I really just want summer. Like I hope we have one, and soon.
I've also been obsessed with rewatching 'Outer Banks' on Netflix, and watching TikToks about it, and stalking the Instagrams. It's such a good show.
Tuesday, May 12, 2020
Hello!
I've been watching a lot of TikToks lately. I've also been using my days to be creative, or to watch movies and shows I have always wanted to watch.
Today my family and I video called my grandparents and got to talk to them for awhile. It was nice to see their faces rather than just texting them.
I have also been eating what feels like an insane amount of apples. I like Granny Smith apples only. Unfortunately, I ate the last of my apples today, so hopefully I can get some more soon.
Other than that, I've been doing laundry and spending time with my family. And sleeping in. Like WAY too late.
I'm also so close to giving up on online school. It seriously sucks.
Thursday, May 7, 2020
I woke up late today so I started the day watching YouTube and doing homework. I really don't like online school. There's homework everyday since we don't have class time. I did the dishes and skateboarded around my house for a little bit, then got to working on a project. It involves fashion and pop culture so I am really excited about.
My parents came home with groceries and my sister and I put them all away. After that, I ate some apples and Nutella and continued working on my editing project.
My parents watched a show I have already finished, and they finally finished it today. It's called Outer Banks on Netflix, it only took me one day to finish it because of how good it is.
My day was pretty much the same yesterday, except my older sister took me to the Taco Bell drive-thru. I love Taco Bell.
I'm a picky eater so it can be difficult finding stuff that I like. Being a picky eater sucks because it's so hard to find something to eat that is healthy, or has protein or anything else I need. It's like having a limited food selection for each nutritional thing needed. But I didn't choose the picky eater life, the picky eater life chose me.
Tuesday, May 5, 2020
I woke up at 2pm today. All I have really done today was shower and start some homework. My science work every work is so hard to get through because not only is it sometimes confusing but it also is so time consuming and just boring. I'm really struggling to stay motivated in that class.
Today is my parents' anniversary, so they will probably go do something for that (something that doesn't put them or anyone in danger from Ms. Rona).
I have been watching a lot of TikTok and a lot of movies lately. Last night I made some pasta for my sister and I. I also set up a backdrop in my bedroom and my sister did a photoshoot with me. The pictures actually turned out pretty cool. We had makeup and cute outfits on. My other sister didn't do the photoshoot with us because she wanted to go to bed early.
Other than that, it's been back and forth through TikTok, Instagram, and Snapchat. And lots of music too, as per usual.
Soon we will have my pool all set up and ready to swim in but for right now it's a little too cold. We're getting close to summer. I'm nervous about the toll this upcoming good weather is going to have on the COVID numbers.
I can't wait for this to be resolved and all done.
Thursday, April 30, 2020
Today I watched YouTube videos of musicians' live performances with my family. I've also been doing homework and listening to music by myself. Last night, I watched a movie that I've put off watching for a long time, which was a decent movie. I also worked on more homework.
We are really lucky to have things like Netflix, Hulu, YouTube, and TikTok in this quarantine. Things would be a lot more boring without them. I'm really happy to see that a lot of people are using this time not to use technology more, but to make a better effort to go outside. I want to start going out for runs around my neighborhood but to be honest, it makes me nervous because there are so many people. in my neighborhood who go for multiple walks a day. I also have this one neighbor who starts talking to me every time I see him and it's kind of uncomfortable to me because I don't really like to talk to people I don't know. I would like to just listen to music to be completely honest.
I've sort of been doing exercises randomly throughout my day as well. I gotta get more fit for summer.
Currently, I'm listening to Halsey. Halsey is one of the artists I was looking forward to seeing live this summer, along with Harry Styles, and 5 Seconds of Summer. Seeing music live is my favorite thing to do. Concerts are my favorite place in the whole world, I'm sad I probably won't get to see any this year. I also was considering buying a ticket to see Melanie Martinez again. I want to see so many other artists like Niall Horan, Lana Del Rey, Lorde, Chase Atlantic, Catfish and the Bottlemen, and Post Malone to name a small group. Though I've only seen a group of a few artists in similar genres, I really love all sorts of music. I am a big fan of pop, alternative, indie, and EDM. Feel free to hit me up with any music suggestions, any genre, but preferably not country.
Tuesday, April 28, 2020
Since quarantine has begun, my sleep schedule has gotten worse and worse. I am basically nocturnal now. Not good. Hopefully, I can fix it quickly.
Anyways, today I have done homework, sat on the porch outside my room, folded clothes and listened to music. Super boring day. I have been trying to make more playlists and get into more music lately though so that's always fun.
I stayed up late watching YouTube last night. If you need new content to watch, here are some recommendations:
Sarah Baska. If you haven't heard of her before, she is seriously so funny. She is one of the few youtubers that can make a 30 minute video go by so quickly because she just finds a way to make every second of it entertaining. I have been watching her for years, she's definitely one of my absolute favorite youtubers.
Another YouTube personality I love is David Dobrik. I have been watching Dobrik since 2015 and have looked forward to every upload. Him and his friend group are hilarious. Dobrik is known for giving out money and cars.
I also love Shane Dawson, like most people do.
On YouTube, most videos I watch are interviews from various people. I love to just hear about how people got to where they are now and what their lives are like. I also love watching compilations of celebrities' funniest moments and Vines or TikToks.
Stay safe.
Friday, April 24, 2020
Hello!
Today is a lazy day for me. Sleeping in, (which is typical for me, being in quarantine), watching YouTube, doing laundry.
I highly recommend watching David Dobrik's new YouTube video. He gave out checks of $10,000, and a bunch of stuff like gaming consoles to people who need help in quarantine. It was a really touching video. It left me feeling inspired and gave me a lot of hope. I think we all need that right now.
Today Governor Whitmer announced the pushback of the quarantine release date to May 15. Understandable. Predictable. I am really hoping we'll experience a great plot twist soon, but unfortunately I don't know if I really see that happening. I'm scared for all the lives we will continue to lose, and the families who have already lost some. I'm scared for our lives. I want everyone to live, obviously, but I also want us to LIVE, like have a good time. I miss seeing people smile.
I have left the house three times since quarantine began. I went with my dad to get food, gas, and one other time when he went to Walmart to get groceries. I sat in the car for all three outings. The whole time I sat in that car, I was thinking about how pretty the world is, but how scary it can become. Everyone wears a surgical mask and has fear in their eyes every time they see another stranger. There's garbage everywhere from people too scared to bring anything from the outdoors into their home. Or from the lazy people using that as their excuse. Everything is so out of place and bizarre. I feel like I'm in a movie every time I look outside or watch the news.
I don't want to make everyone sad by reading this, I just want this to be something to look back on. Something to remember. I want a reminder for myself, for once this is all better, that we all need to appreciate life a little more, and appreciate what we have. I don't want to take my ability to walk freely outside or meet new people for granted. I hope others feel the same.
I apologize if this is too heavy, but I hope people take something from this. We are blessed to have the opportunity to simply just live. And I don't want what everyone is going through, TOGETHER, to just be forgotten.
As "High School Musical" so wisely said, we're all in this together. 🙂
Wednesday, April 22, 2020
Hello everyone!
Since my last blog, I have finished "Keeping Up With The Kardashians," and am half way done with the fashion magazine I am designing.
April 18th was kind of a sad day for me. My cousins had their second birthday, and it was sad not being able to really see them and give them a hug. I haven't seen them since a little before quarantine started.
I've also been pretty down lately about how sad the world is right now. So many lives have been lost, people are littering so much, and what effects me the most is the fact that concert season and summer is pretty much canceled this year. The past few summers haven't been everything I hoped they would be, so I was looking forward to this one. It's not every year that concert season lands on summertime and this year I was supposed to get my license, which has been a long time coming. I was really imagining this summer as a fun one where I would be able drive so I could see my friends more often and just spend as many days of my summer making it the best one possible.
I was lucky enough to have bought tickets to 3 concerts and possibly buying a 4th ticket, which was going to make this summer even better. Unfortunately, tours are being put off until next year or being canceled. It kind of just sucks because when I buy tickets I spend every day just counting down until it's concert time and now I will have to wait a lot longer. However, I am fortunate enough to have even had tickets, and thankfully my family and friends are healthy, and that's always where my concern should be.
Online school is up and running. I'm not a fan but I think that's just because it's time to do work again. I love to learn, but I am not passionate about most things we learn about at school, like a lot of other students, so it makes it hard to get my head in the game sometimes.
Hopefully everyone is staying home and safe and taking this time to be creative and productive with their passions or goals. Bye!
Wednesday, April 1, 2020
Hey, everyone! If you, too, were praying to wake up today with the announcement that quarantine was a sick April fool's day prank, you are not alone. Unfortunately, we all hopefully knew that wasn't realistically going to happen and aren't too upset by the fact it didn't occur.
Today, I caught up on homework for my science class. Other than that, today's been pretty boring. I've done so much during this quarantine, however, that it feels kind of nice to just have a chill, productive day. I've done some laundry today and the dishes. I also think I will make Macaroni for my sister and I in a little bit.
Oh, I also watched "Keeping Up With The Kardashians" today. I guess I technically watched it today, I was watching it until like 4am so…
Fun fact: Kendall Jenner and Khloé Kardashian are my favorites out of the Kardashian-Jenner clan. However, I love all the sisters. Also, he's not one of the sisters but I LOVE Scott Disick. He's so hilarious and sarcastic in serious times and his humor is just something I relate to because I, too, am always making jokes when I need to be serious.
Now I'm just listening to music, but what's new there? I have music on from the second I wake up, until the second I go to sleep. Sometimes, I even let the music play while I sleep. Music is my favorite thing in the whole world.
Well, today's blog was a short one. Hope everyone is doing well and staying home to prevent making COVID-19 any worse!
Monday, March 30, 2020
Hey, everyone!
Everybody I have been talking to, (on the phone, of course!), has talked about how insane this quarantine is driving them. It's so strange to me because while I miss my friends and being able to go out and show off a cute outfit here and there, I'm actually not finding myself too bored at all. My time is pretty much all filled up! I actually feel like this break has been good for me, besides the fact that it's only happening due to a major pandemic. I've discovered passions I never knew I had and explored the idea of going into careers I've never considered or thought of too deeply before.
I have watched a lot of episodes of shows I've wanted to catch up on, as well as a bunch of movies I've had on my mental 'watch later' list. I've painted 3 and a half paintings in just about two weeks, whereas I only painted 4 in the past 3 or 4 years. I've been spending a lot of time with my family and been cooking lots! I've actually gotten way better at cooking than I was before.
To continue the list of activities I've been doing to keep busy, I've been napping, watching TikTok, doing homework, and I've started making a little personal magazine look-book of some my favorite outfits celebrities or my friends have worn. I am also discovering lots of new music.
Back on the TikTok subject though, that app is such a cool community. So many social media apps claim everyone on their app is in a warm, loving community but TikTok is a place where I witness so much less hate and more love than any other app that claims they are a 'community.' There's people who spread their love and humor to others, or inspirational videos, travel tips, and so many people posting helpful tips or life hacks for just about anything. There's even cooking tutorials for foods I've never even heard of. And the cooking videos are oddly entertaining and usually look really easy to replicate. TikTok is actually such an inspiring app and cool community to be apart of.
This break has been pretty productive for me to say the least and to be honest I really feel like I've learned much more stuff that will help me when I become an adult in these last few weeks than I have in most of my school career. I hope everyone reading is having a safe quarantine with family and is not going too crazy stuck in the house.
Thursday, March 19, 2020
Well, with COVID-19 being spread like butter, schools and restaurants closing, and grocery stores being wiped of their supplies, I'm sure a lot of us are very anxious right now. I, too, cannot wait for this to be over. For those who have kids later in life, this will definitely be a crazy story to tell them about.
It's pretty insane that we are living through real life history in the making. I would say the corona situation is going to be in world history textbooks but let's face it, by the time this is being taught to students, people might not even be using books.
I feel especially sorry to all those who have been affected by this disease, or lost someone from it. It's tragic. And I feel sorry for the class of 2020. This year's graduating class is definitely in a lot of people's thoughts. You guys are a big group of the people this catastrophe has rained down on.
During quarantine I've spoken to my cousin, who is a part of this year's graduating class at another school, about everything going on. I've also seen many TikToks from upset seniors. My cousin understands that a lot of people are affected by this pandemic, however, that doesn't mean she hasn't lost a little in all this craziness, as well. She's going to lose the ability to have a normal prom, with memories she could've cherished forever. It's looking like she already had her last day of high school, without any warning or time to say a proper goodbye to the people she's known her whole entire life. She already had her last track season, and didn't know. This was supposed to be a great year for her class.
Most seniors go into their final school year wanting to make it a great last year. To do things they've never done, and have fun, and let loose. For a lot of seniors, this year was the year to do everything they were too scared to do, and take the chances they were always too nervous to take. And it all got taken from them. Their senior year, what many swore would be the best year of their life, will be changed forever.  They are experiencing a loss of what could've been a lot of fun memories that the seniors got before them.
Sorry to be a negative Nancy in this blog… the world is in crisis mode; what can I say?
My heart goes out to the class of 2020, as well as anyone else affected by this horrible disease.
Mackenzie's blog = over. Peace out, girl scouts.