Author, comedian Kyle Prue set to entertain students Nov. 9
Writer, stand-up comedian, and actor. These are three words that one can associate with 18-year-old Kyle Prue. A recent high school graduate, Prue is the author of the award winning book "The Sparks."
Loosely based off his life, minus the blood and gore, Prue got the idea to write his book one night when he had bad insomnia.
"It was around 5:00 am and I had this idea, just sort of thinking about my own family situation," Prue said, "and I wrote out the entire plot for the first book that night."
Only 15 at the time, he spent the entire summer writing the first book to his trilogy.
"The first time I held the book in my hands was pretty exciting," Prue said.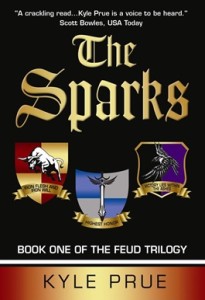 The first book, "The Sparks: Book One of the Feud Trilogy," is about 16-year-old Neil Vapros, who is attempting to become an assassin to please his disapproving father. He fails a mission and soon discovers a new problem that could put the three dynasties, and the city of Altryon, in danger. The dynasties are three different royal families that have sworn an oath to protect the city of Altryon from the dangers outside the wall of the city.
"I felt doubt many times [while writing]," Prue said, "but I loved my characters and the world enough that I was willing to push through in order to provide them with the best story possible."
Prue's first book has won two awards from the Florida Authors and Publisher Association. Prue, himself, has also won the Gold Medal for the Best Young Adult Book Florida for 2015, as well as the Silver Medal for the National Award for Best Young Adult Fiction 2015.
"Winning the awards was a truly validating experience," Prue said. "It taught me that anything is possible if I simply put the work in."
While "author" is the title that he goes by for most, Prue plans to be an actor and stand-up comedian. He trained at The Second City, where most Saturday Night Live actors launch their careers. At the moment, he is an actor with Snow Entertainment.
To go along with his writing and acting career, Prue has also started his own foundation, Sparking Literacy. With this organization, he hopes to increase literacy among teens, as well as encourage them to follow their dreams.
"I hope to inspire young people to read and write even if they have never shown an interest," Prue said. "Also, any chance to entertain someone and drag them away from the more difficult parts of life is a gift."
He was accepted into the University of Michigan, but deferred for a year so that he could focus on book touring and finish his other two books. With his books as his main focus right now, he still has college in mind. In the future, he plans to study acting and creative writing. As busy as he is, some may wonder how he manages to do it all.
"It's certainly hard to find a balance," Prue said. "I'm lucky enough to have good habits developed when it comes to writing and staying healthy, even when on the road."
Prue will be visiting the school on Monday, Nov. 9 during students' English classes. He is currently working on his second book "The Flames," but students can buy his first book through their English teachers for $12.95. It is also available at Barnes & Noble, Amazon, or on his website.
"The most rewarding thing has been the experience to meet bright young readers who share my passion for the written word," Prue said. "I have learned how great the need is to inspire young people to be literate. It truly can change a life."

Leave a Comment
About the Contributor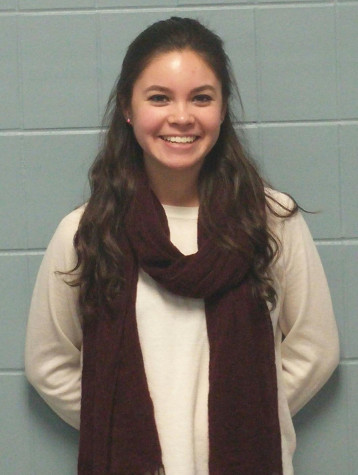 Julia Vasquez, Editor-in-Chief
This will be Julia's third year on the Arrow staff. She started the year as the newspaper's Editor-in-Chief. Julia is also a part of the National Honor...