Young voices heard
The Young Post is a student run publications website. Each reporter is a college student from all over the world; some writing from the UK, East Asia, the United States, and other countries. Striving for mature journalism, global outreach, and "youth power," the publication contains up to date information with the finest designs.
"We believe that, as stewards of the future, today's young people desire a mature news," staff of The Young Post via online said, "and information source that provides a bold flavor to our generation."
The Young Post is encouraging the idea that all voices matter. Having a staff spread throughout many nations, with different concepts, cultures, and personalities, they prove this idea.
"There are so many different venues for young people to write news on," principal Tom Lietz said. "I like the idea of having different styles and perspectives in writing."
With dedication and up-to-date news, The Young Post is an impressive site. Despite these odds, Lietz finds that having young adults host something like this to be dangerous.
"Realistically, this news source may not be such a good thing," Lietz said. "They may not be able to provide good enough facts and sources."
As this publications may be viewed as not the most resourceful way to get news, others believe The Young Post's mission is more proactive than anything.
"It's a really good idea," senior Robert Gambrell said. "it reaches out to other young people and gets them more interested in what is going on in the world."
Writing for a newspaper is, in some opinions, quite gratifying. The reporter is producing something for the public to soak in and admire. Writing is a skill everyone should have; by engaging in journalism a student not only boosts this skill, but it exposes you to other personalities and ideas.
"I thought journalism would just be a blow off class, but I've become a better writer out of it," senior Brendan Glover said. "Now, three years later, I'm editor-in-chief of the yearbook, and I've gained a lot of patience and teamwork skills."
About the Writer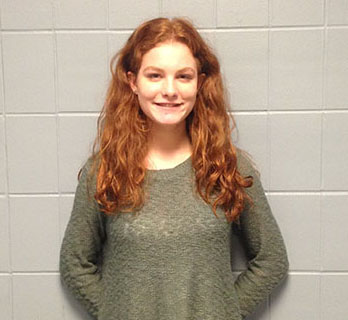 Annabel Aquino, Managing Editor
Annabel Aquino is the managing editor of the Arrow newspaper. As a senior this is only her second year on staff. Although she enjoys writing and designing...