NHS welcomes juniors, new goals
Character, scholarship, leadership, and service. These are the four tenants National Honor Society members are required to uphold. The number of seniors and juniors invited to join NHS have been chosen based on how they exemplify these characteristics.
"[We are looking for students who] are positive, give effort, hard working and people minded," sponsor Linda Kammann said.
"What you put in is what you get out."
Among the four tenants, service is perhaps the most infamous. This requires NHS students to complete 25 hours of community service and 10 hours of tutoring. Along with the hours they need to complete for NHS, seniors also get to add on an additional 24 hours for their senior service project.
"It's a lot of work to do in a tight schedule," senior Iman Tranore said,"but at least I'm helping the community."
For students interested in applying for NHS this year, some of the requirements necessary to qualify are having a GPA of 3.4 or higher, as well as letters of recommendations.
"I'm excited for the opportunities NHS will offer me. I really like volunteering," junior Hanna Choe said. "It lets me help those who need it. I hope I'll be able to use what I learn."
NHS often holds Service Days where members work together to accomplish community service. On Nov. 14, NHS will host a "Rake and Run," in which students will rake lawns for unsuspecting Utica residents.
"Service puts pressure on the group," senior Alivia Thompson said, "but I know we can get it done. Anybody is allowed to join us."
Students who are part of the club can go on to the website and check out organizations asking for students to volunteer, such as the City of Utica who requested for students to dress up for the Zombie Festival, that happened on Oct. 3rd.
"It says a lot about a school when the community reaches out to us for help," Kammann said.
NHS will also hold fundraisers this year. As it traditionally does in the beginning of the year, NHS will be selling Entertainment books to raise money for the club. Another goal they have in mind this year is to try to hold a fundraiser once a month.
"I think we need to share our talents to help each other out," Kammann said. "NHS' tenant of service exemplifies this notion to a T."
Leave a Comment
About the Contributor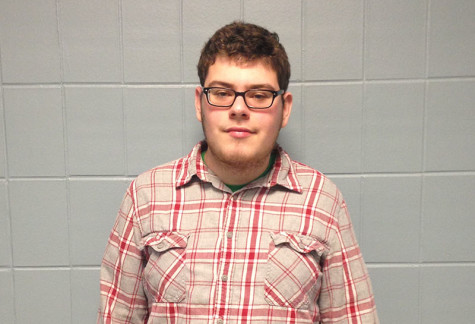 Dylan Vallis, Reporter
Dylan Vallis is a senior reporter who is also in the Early College of Macomb program. He hopes to pursue a permanent career in Journalism. He is also interested...