New TV shows fall into season
It has become a tradition in its own right, marked by the weekend ritual of sweatpants, salty snacks, blankets, and Netflix. It is time for the newest wave of Fall television shows to premiere. Though many other series' will premiere, here are five highly anticipated shows of the season.
"Fear the Walking Dead" acts as a prequel to the massively popular AMC show, "The Walking Dead." The prequel follows the troubled Clark family, as the world around them transitions into the horrible apocalypse viewers of "The Walking Dead" are familiar with.
"The characters are harder to like than in the original series," junior Trevor Easterbrook said. "They need to grow and learn to adapt to their new world. The show will need an adjustment period before it reaches greatness."
"Fear The Walking Dead" airs Sundays at 9:00pm on AMC
In "Grandfathered," John Stamos stars as Jimmy Martino, a bachelor who finds he has a long lost son, Gerald (played by Josh Peck) who is also a father. Faced with sudden grandfatherhood, Martino must accept his newly found responsibilities, as well as his age.
"I think Stamos and Peck will have great chemistry," junior Matthew Issa said. "Uncle Jesse on "Full House" was a lot like Drake on "Drake and Josh," and Peck can still be the serious one with a goofy side."
"Grandfathered" airs Tuesdays at 8:00pm on FOX.
Jim Henson's timeless felt creatures transition to modern television in a mockumentary about showbiz. "The Muppets" aim to be humorous commentary on the modern entertainment industry. The series is far more adult oriented than any previous Muppets incarnations, leading the series to being boycotted by the parent's group One Million Moms. "The Muppets" airs Tuesdays at 8:00pm on ABC.
"Scream Queens" is a satirical series, as well as a homage to classic, low budget slasher films of decades past. "Scream Queens" comes from the same minds behind "Glee" and "American Horror Story."
"'Scream Queens' is on my DVR, ready to go," senior     said.
The show takes place in a sorority where someone dressed as the school mascot begins a murdering spree. The series stars Emma Roberts, Jamie Lee Curtis, and Ariana Grande. The series has already referenced plenty of horror movies, from the well known such as "Scream",
to the more obscure "Sixteen Candles." "Scream Queens" airs Tuesdays at 8pm on FOX.
"I've been waiting way too long for the premiere," Glass said. "I've rewatched the Comic Con interviews for the show a lot."
While Marvel continues to dominate the box office, DC comics continues to dominate television.
"Supergirl" hopes to reign among other DC television series, such as "Gotham," and "The Flash." During the destruction of Krypton, both Superman and his cousin Supergirl escaped as children. However, while Superman landed on earth, Supergirl was swept into a time warp, where she wouldn't arrive on Earth until 12 years in the future. The series stars Melissa Benoist as Supergirl, and airs Mondays at 8:30pm on CBS.
Leave a Comment
About the Contributor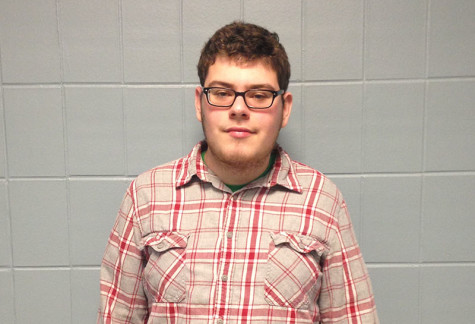 Dylan Vallis, Reporter
Dylan Vallis is a senior reporter who is also in the Early College of Macomb program. He hopes to pursue a permanent career in Journalism. He is also interested...