C.T.E class goes to jail
Law Enforcement takes trip to Clinton Township police station and academy
A yellow bus passes feet after feet of barbed wire fences. The bus continues on past the fencing and makes a right. As the bus comes to a halt, students file off and stare up with anticipation at their future.
On Oct. 27 the Law Enforcement class took a field trip to the Clinton Township Police Academy and Police Station. Students signed up to go on the trip in hopes to learn more about careers in the law enforcement field.
"I'm interested in being in law enforcement and this class is a good opportunity to pinpoint what career I actually want to go into," senior Kristen Longtine said. "[I wanted to learn] knowledge on the police academy and to see if it was a good fit for me."
While some students were excited to go on this trip too, most were looking forward to seeing what a police officer and firefighter do on a daily basis.
"I learned that fireman training was more intense than police training," senior Haley Walker said, "but in both fields, you have to work as a team."
Students were given a tour of the academy and police station. At the academy, they saw a shooting range, police drills, and firefighter training.
"It was interesting to see how they prepared the police officers and firefighters," Walker said. "It actually made me want to do it more."
For some, it made them more excited to go into the field; and for others, it helped clarify which job appealed to them more.
"I was going to be interested in being a firefighter," senior Robert Drake said, "until I heard about the running every morning part."
Whether going into the police force or putting out fires, Law Enforcement students were able to gain intel on jobs they were interested in.
"I think it's great. You learn by going places," principal Tom Lietz said. "Teachers are finding creative ways to make this stuff happen."
Leave a Comment
About the Contributor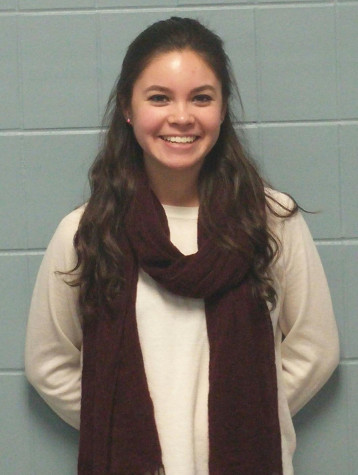 Julia Vasquez, Editor-in-Chief
This will be Julia's third year on the Arrow staff. She started the year as the newspaper's Editor-in-Chief. Julia is also a part of the National Honor...