Staff, students participate in yet another No Shave November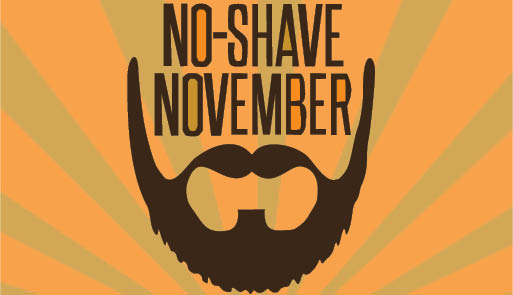 This month marks the eleventh year of No Shave November, and males of all ages have put away the razors and shaving cream. No Shave November is dedicated to not shaving any facial hair for a month; the purpose being to promote men's health and awareness for prostate cancer. The American Cancer Society started using November as the month to encourage men to put down their razors and flaunt their facial hair.
Razors and shaving cream can be a costly duo. Since many men are not putting money towards shaving, the American Cancer Society wants them to donate the saved money toward cancer research and other charities that deal with things such as depression and other male cancers.
According to no-shave.org, No Shave November, also known as Movember, has been a common trend since the early 2000's. In 2004, there has been a charity set up for this exact subject. The Movember Foundation was originally formed in Australia and New Zealand; but since then, it has grown and spread to North America, South America, Asia and Europe. In 2012, the Global Journal named Movember as one of the world's top 100 non-government organizations.
"I try to grow a beard once a year, but it doesn't grow in fully," principal Tom Lietz said. "The idea behind No Shave November is awesome and I think it is a cool, new way to raise awareness for men's health."
Movember is not only for men though. Many women also participate in No Shave November by refusing to shave their legs for a month and donating all grooming costs to charity.
"I think it's awesome," junior Grace Hartigan said. "I am participating this month by not shaving my legs. It's a different way to save money so I can donate it towards prostate cancer."
Other students show support for men's health in a different way: man buns. Man buns have become a new trend in the past year or so. A lot of guys at school grow out their hair for months before putting it into a man bun. This month is the perfect opportunity for others to join in and let their hair grow out for a good cause.
"This year I am doing No Shave November and growing out my hair," senior Ethan Fromm said. "I have been growing it out for two years, I usually keep it long for Lacrosse anyway, so it is not a big change for me."
Leave a Comment
About the Contributor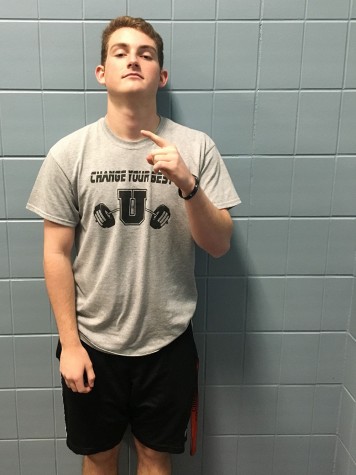 Mario Sarti, Reporter
This is Mario's first year being a part of the Newspaper staff and he is a senior. He plays on the varsity baseball team and enjoys watching sports and...