Stand Up To Cancer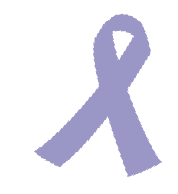 The fight is on. Students and teachers all over Utica High School are doing all they can to raise money to battle cancer. At first, it started out as just selling T-shirts, but it now has expanded to experiments like one dollar kissing booths.
This year's event was dedicated to popular substitute teacher Gianina Cocora, who was recently diagnosed with cancer. The staff and students were all shocked and saddened by this news and wanted to do all they could to help out.
"When I heard about Ms. Cocora having cancer, I refused to believe it," junior Angel Augustitus-bell said. "She's my favorite substitute teacher [and] she always makes class fun."
There was a school-wide competition to raise money and awareness for this cause. T-shirts were sold, money was donated, and different cancers were represented based on clothing. The classes that won the competitions got prizes like Buffalo Wild Wings, popcorn and a movie, and bagels and cream cheese.
Students also took it upon themselves to find another way to donate money by starting a one dollar kissing booth. Students can visit the booth throughout the day and pay one dollar for a Hershey's kiss. All of the money they earn will then be donated to cancer.
"I think all of these things we are doing to support these charities are great," senior Donovan Pipitone said. "It makes me happy knowing that everyone is willing to go out of their way to get as much money as they can to support those with cancer."
Many students are helping out the cause through their mandatory senior project, as well. Senior Mario Sarti has been going door to door, raking leaves for money and donating the money to the charity of the person's choice.
"I got the idea from Mr. Farr," Sarti said. "It was a cool way to do my service project while giving back to the people who need it most."
Leave a Comment
About the Contributor

Anthony Kesto, Editor
This year is Anthony's third year on the Arrow staff. He likes long walks on the beach and playing with puppies. Anthony enjoys writing about sports as...