Mockingjay
The four year phanominon has reached its finale in part two of 'Mockingjay'
After 24 awards, three books, three films, and countless merchandising and endorsement deals, the Hunger Games film franchise is finally set to end with "Mockingjay Part 2," which is released in theaters today.
The film will take place immediately after the end of "Mockingjay Part 1," and will chronicle Katniss (Jennifer Lawrence), Peeta (Josh Hutcherson), and Gale's (Liam Hemsworth) attempt to assassinate President Snow (Donald Sutherland).
The recent Mockingjay entry in the film franchise caused controversy among fans for dividing the final chapter into two movies.
"I think it didn't need to be divided into two films," sophomore Claire Feman said. "There just isn't enough of a plot to warrant two movies."
The Hunger Games films alone have grossed $2.25 billion worldwide at the box office. This large viewership has been attributed to a large and devoted fan base.
"You can really connect to the characters," sophmore Amanda Monarch said. "They feel so alive, it makes you want them to survive."
Many book- to-film adaptations are criticized for diverging from the book's original plot.
"The first movie had some issues in staying true the book," Monarch said. "The second and third movies did a better job at staying true to the books, and I hope they keep doing that."
Many of the film's fans are newcomers to the franchise who have not read the books, such as teacher James Kilgore.
"I love the themes of the lower class struggling against the upper class," Kilgore said. "It's a common theme we've seen throughout all of history."
"The Hunger Games" also draws in diverse audiences. According to Lionsgate films, 61 percent of "The Hunger Games'" audience is female, and 56 percent are ages 25 and older.
"I enjoy watching them with my daughter," Kilgore said. "It's a great thing to be able to bond over something we both enjoy."
Leave a Comment
About the Contributor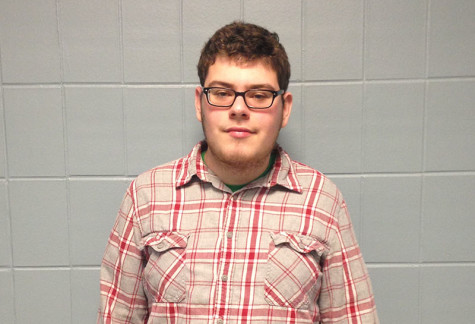 Dylan Vallis, Reporter
Dylan Vallis is a senior reporter who is also in the Early College of Macomb program. He hopes to pursue a permanent career in Journalism. He is also interested...