Varsity UXC runners reach state playoffs
Entering the 2015 season, the boys cross country team kept focused on their end game: gaining a regional title and traveling to states as a team.
"I think we have the strongest and most competitive team Utica has seen," junior Gabe Garbarino said.
After weeks of long, hard practices, the varisty team, consisting of seniors Jared Felts, Donovan Pipitone, Luke Walters, juniors Gabe Garbarino and Matthew Dinnan, sophomore Ray Bell, and freshman Jeffrey Hitchcock achieved the team's main goal for this season by placing first in regionals.
Felts, Walters, and Pipitone have been living the cross country lifestyle for the past three seasons. They entered this season with a renewed attitude, knowing that, with some newfound young talent, going to states as a team was within reach.
"We knew at the beginning of the season that states was a possibility," Walters said. "But as the regional race neared, we knew we were going to have to step up for everyone to make states, and that's what we did."
This team is the first cross country team in school history to win a regional title and move on to states. Most of these runners have been together for multiple seasons and they have been hungry for a chance to leave their legacy behind. They have truly made the most of the opportunity.
"There have been so many teams that have began their season with the same goals as us, and it's an honor knowing we were the first team to achieve this goal," Pipitone said. "There can only be one 'first' team to do it."
The team isn't the only ones proud of their progress and achievements. As a group, they have shown what a team is capable of when they have a family atmosphere surrounding them during each and every practice and meet. Students and staff have rallied around the team as they took home the regional title and moved on to states.
"This group of kids does much more running than I think should be humanly possible," principal Tom Leitz said, "I'm looking forward to good results, and if we don't get the results we want, it's still an honor to be there."
Although the team didn't place in the top at states, they experienced a season for the record books, and hopes to earn their place in the Utica Athletic Hall of Fame.
Leave a Comment
About the Contributor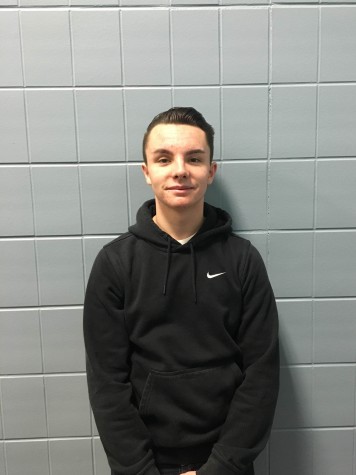 Ben Byrne, Business Manager
This is Ben's third year on Utica's publication staff. He participated in four seasons of high school football. He also looks to increase his knowledge...