It is time to get into the holiday spirit.
Is November 1 too early for Christmas?
Halloween has come to a close. That means it is time to reap your reward and dive into the stash of Snickers and Fun Dip. Now be sure to enjoy the last days of fall by sitting back, relaxing, and listening to… Christmas music?
Nov. 1 marks the transition from everything scary to a tornado of illuminated pine trees, Santa Claus impersonators, and, you guessed it, Christmas music. Although not everyone is in a big rush to decorate their home with bursts of red and green, some are certainly switching the station to 100.3 and jamming out to "Frosty the Snowman."
I'm not in any rush to fast forward further in the year, but Christmas music is one thing I'm in a hurry to sing my heart out to. There shouldn't be a timeline for when you can sing along to Mariah Carey's high notes and add comical lyrics to "Rudolph the Red Nose Reindeer."
"It's never too early to listen to Christmas music," senior Sara Baum said. "I listen to it almost all year round. It just helps get me in the spirit for my favorite holiday."
Around this time, we're bombarded with Halloween, Thanksgiving, Christmas, and New Year's, back-to-back with some more favorable than others. There is nothing wrong with rushing to the one you love the most, even if it does mean you'll have to mix a couple together.
"Christmas music is the best thing ever; it's so soothing and puts me in high spirits," senior Saxton Baumann said. "Thanksgiving and Christmas are two holidays that just seem to fit so well together."
Despite the wonderful feeling anything related to the winter holidays may bring, there tend to be a couple of scrooges in the mix.
"Not a day before Thanksgiving," principal Tom Lietz said. "Christmas music starting on November first is almost as bad as the presidential election."
With such a big debate whether it's too early to enjoy Christmas or not, those who root for the inclusion of holiday flare in November are quite understanding towards those who do not.
"Christmas is one of my favorite holidays, but I get why some people might not enjoy listening to the music," junior Charlie Fromm said. "It's like the same songs that are played over and over."
The sounds of Christmas can be easily avoided. Just turn the station to something different and let those who embrace it sing-a-long to "Rockin' Around the Christmas Tree" in peace. I've grown up loving the joys of Christmas music, so why would I hold off on playing it and deny myself that happiness?
Christmas is truly one of the most wonderful times of the year, no matter when you begin to get in the spirit. Christmas music just adds to the cheery and cozy feeling we all crave during these final months.
So whether you hate the songs of Christmas or you cannot get enough of it, enjoy the holidays and make this year the one to remember.
Leave a Comment
About the Contributor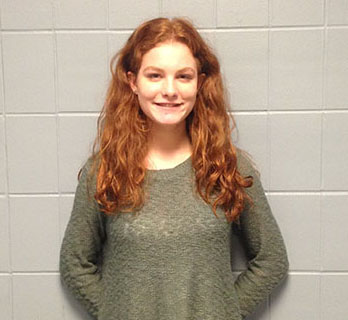 Annabel Aquino, Managing Editor
Annabel Aquino is the managing editor of the Arrow newspaper. As a senior this is only her second year on staff. Although she enjoys writing and designing...