Friends of Foster Kids
Key club members help create Christmas memories for foster kids
It's well known that to have a friend, you must be one. This Christmas, Key Club members plan to become "Friends of Foster Kids" by helping build and wrap gifts for donation to various foster homes in Michigan.
Students in Key Club and students just looking for volunteer hours may donate time to help out.
"They will make Christmas presents for foster kids by building gifts or packing them," junior Vita Simmons said. "It's very big, it's a huge endeavor."
The event fits Key Club's purpose perfectly, which is to serve the community while gaining knowledgeable and useful experience for high school students.
Key Club, founded in 1925, has over 270,000 members country wide and is sponsored by the Kiwanis Club organization.
The event is taking place at the Foam Factory building on 23 mile Rd. in Macomb.
Key Club has an event sign up genius for two volunteer activities: greeters and gift wrapping help; contact teacher Joy Grieco for the sign up genius info.
"I think it's nice to help kids get presents," senior Shannon Habba said. "I want to help make the bikes."
Key club members pursue purpose in the community and in themselves.
"I love helping foster kids," sophomore Reagan Richardson said. "They don't have families to celebrate Christmas with."
Those who build gifts help fuel the Christmas spirit, and help Santa fulfill the duty of gifts for all the good kids.
The holidays are no time to be down, alone, and without a family,
" I think its a good cause," senior Haley Walker said, "but gifts are not the most important thing during the holidays."
Too sympathize with another is one thing; but to take action and truly help someone, that's something that makes a difference in people's lives.
"Utica students should do more work like this," sophomore Savannah Ashe said., "other schools should get involved too."
Key club is always looking for new members to improve the area around Utica in any way they can,
"We need more people," sophomore Crystal Sanatacruz said. "We need to see more good people."
There are many other volunteering opportunities available around the community that Key Club has informed students on.
Toys for Tots, another organization dedicated to making Christmas enjoyable for every kid, visits Utica every year. The program is run by the U.S. Marines Reserve and became an official activity of the Marines in 1995 when the secretary of defense approved it as an official mission.
To date, according to the Toys for Tots official website, over 494 million toys have been distributed to 230 million less fortunate kids.
Leave a Comment
About the Contributor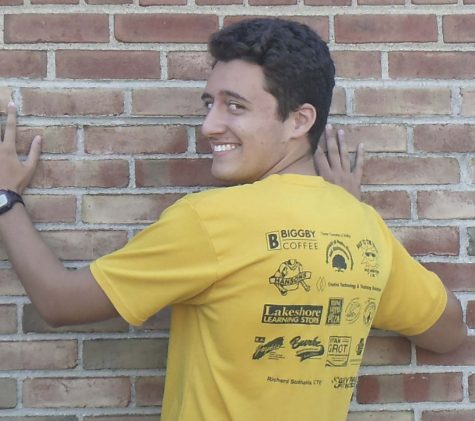 Ethan Cartwright, Editor-in-Chief
This is Ethan's third year of newspaper. Throughout all his horrible designs, and ok stories, he has become something he had hoped to be since 10th grade....