Moving on
Economics teacher pursues new career
For years of his life, Steve Schaefer was dedicated to educating the youth of Utica Community Schools. Now, he's devoted to the courtroom.
Schaefer has left Utica High School to make a career change from a teacher to a lawyer.
Even though Schaefer had only taught at Utica for two months, he has been a part of Utica Community Schools for 12 years, including seven years at Henry Ford High School, and four years at Bemis Junior High.
"In my 12 years of teaching," Schaefer said, "Utica's students were my favorite group I've had."
Although she didn't know him for very long, teacher Yvonne Swanson said Schaefer was a quality teacher.
"He was a very passionate and hard worker," teacher Yvonne Swanson said. "From his time as a volunteer teacher in Africa for the Peace Corps, I can tell he has a large worldview. Students should know that his replacement will be a quality teacher, as he was."
Schaefer's replacement is teacher Holly Yucha, who is also a Utica High School graduate.
"Schaefer left me plenty of materials, which shows how he cares about the school," Yucha said. "I'm really excited for being able to teach at Utica; it feels like I'm returning to my home school."
Several students have expressed their discontent with Schaefer's leaving.
"It's upsetting to see him go because he was such a great teacher," junior Colin Baker said. "I hope he makes a great lawyer in the future."
Though his full-time teaching job at Utica began this year, Schaefer's student taught alongside teacher James Kilgore over 12 years ago.
"I remember him for his work ethic and how well he related to the students," Kilgore said. "I feel really sorry for the students; they're losing a great teacher."
Before his leave, Schaefer left the school with a message.
"I'm very thankful to have had the opportunity to teach at Utica," Schaefer said. "I'd like to thank the staff and students for being great at their jobs and just being good people. I'll always be a Chieftains fan."
Leave a Comment
About the Contributor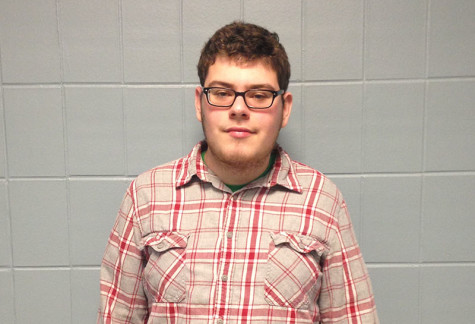 Dylan Vallis, Reporter
Dylan Vallis is a senior reporter who is also in the Early College of Macomb program. He hopes to pursue a permanent career in Journalism. He is also interested...