Future health occupation specialists of tomorrow
Breakdown of what HOSA students are all about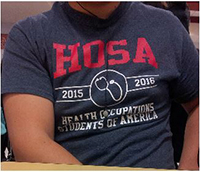 Health Occupations Students of America. That is what HOSA stands for. But what exactly do they do? Many people who are not involved with the club have never even heard of it. Those who have heard of it don't necessarily know what it is that they do.
HOSA is led by advisors Jill Bologna, Melissa Rice and Lisa Tancredi. In order to be a part of HOSA you have to be in one of the three medically based classes; Medical Health Science, Nursing Assistant, or Medical/ Dental Assistant.
In HOSA students learn the aspects of a career in the medical field. Many students in HOSA enjoy being around people with similar career goals.
"You get to work alongside other people who are interested in the same things as you, so you make a lot of friends," sophomore Leiah Gardiner said. "Plus there are a lot of great opportunities from being in HOSA."  
So this is definitely not something that you look at and say, "When are we ever going to use this?"
They compete in a competition that have topics based on a certain area of study, and students compete against other HOSA teams from around the state. Students choose their event based off of knowledge tests, teamwork skills and skills specific to the occupation they plan on going into.
"We compete against other high schools in different events, such as CPR, and you earn points in each event," senior Marshal Tan said. "My specific event is creative problem solving."
HOSA will hold its regional conference in February where the top three individual finishers qualify for states in Traverse City in April. HOSA has had success at these competitions in recent years, and this year the expectation is the same.
"In the past, we have had HOSA members make it to the national level as well," Bologna said. "This year's national conference will be held in Nashville, Tennessee in June and we hope to have representatives there from Utica High."
There is a lot behind these Health Occupation specialists of tomorrow. It is hard work doing what they do, but it is nothing compared to what they will do on the job one day.
Leave a Comment
About the Contributor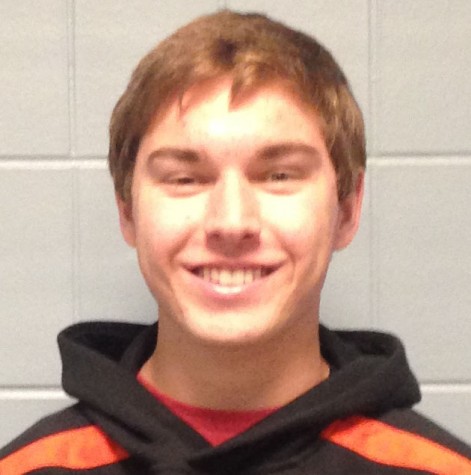 Steven MacDonald, Reporter
Steven is a Senior in the class of 2016. He is a reporter with the journalism class. He has earned three varsity letters since freshman year. He will be...