Utica Volleyball's Seniors are a hit

The 2015 volleyball season has now come to a close as the seniors of the team, Natalie Suchoski, Gina Duff and Sara Baum look to their future academically and as volleyball players. This season, Varsity's in-league record was 8 wins and 2 losses.
Duff has been on Varsity since she was a Sophomore playing as the middle hitter. Racking up the school record of most blocks in a game with 10 blocks, Duff has already achieved more than others.
As a senior, Duff's serving average was at 91 percent and she won recognition as being on the MAC Blue All Conference team which means she is one of the top 10 competitive players in the MAC Blue league out of roughly 75 players.
"I couldn't be happier for her because of how hard she worked. When she (Gina) was a Freshmen she wasn't the best player on the court but she worked really hard to be," coach Jeffery LaPratt said. "I'm very proud of her because of her hard work and dedication."
At the Utica Volleyball banquet Duff was presented with the award of 'Team Leader' voted by her teammates. This past season, Gina Duff and Natalie Suchoski were given the honor of being team captains together.
Suchoski has played Varsity since her Sophomore year as the team libero, or defensive specialist, giving her the opportunity to set the school record for amount of digs all together at 1,152 and the most receptions she's received this season is 405.
When asked his best memory of her, LaPratt responded with, "At the MAC Kickoff of 2014, our team was 8th seed and Eisenhower was 1st seed and we made it to the quarterfinals and beat Eisenhower and Natalie had the most outstanding defensive game."
Suchoski is on the Macomb County All Defensive Team, deeming her as one of the top volleyball players in the entire county. Suchoski is also in the Early College program through Macomb Community College which is an honorable program to be in, although some Saturday tournaments had to be missed. Good thing Sara Baum, a right side hitter, could also fill in as libero while Natalie was away completing her studies at Macomb.
"I really liked it because when you're libero you're constantly playing and I'm better at passing than hitting so I fit right in," Baum said.  "Also, when I was playing libero that tournament, we won the whole thing so it was a big accomplishment for me."
Baum joined the team her Junior year when she transferred from Fraser High School.
"My first impression of Sara is hard worker, very simple," LaPratt said. "She works as hard on game day as she does in practice and she uses every ounce of skill that's inside her when she plays."
Sara Baum was voted 'Best Teammate' by her teammates at the banquet.
"I'm not looking for the best player, I'm looking for the right player," head coach Jeffrey LaPratt said.
Leave a Comment
About the Contributor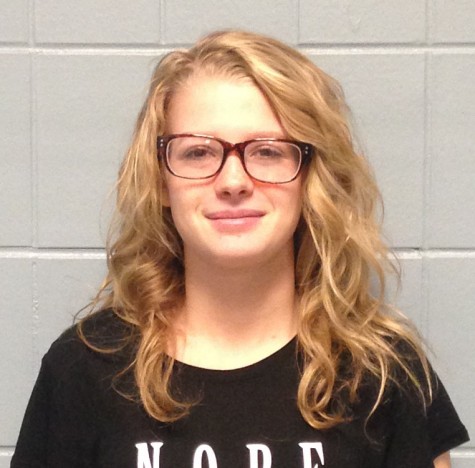 Hannah Cothran, Reporter
Reporter Hannah Cothran is a part of the graduating class of 2018. She enjoys taking photographs and designing things as well as writing creatively in...