French Club remains Open to Every Student
While many students are interested in languages, not everyone is able to take a language class all through high school due to schedules packed with other electives. Once the required two years are up, many students opt to pursue other interests in different classes. However, French Club is open to everyone, not just students taking a language class, and is an opportunity to continue learning about the French language.
Upperclassman junior Donovan Dawood enjoys being a part of French Club and encourages other students to join too.
"I've been taking French for the past three years and really like the language," Dawood said, "so I figured why not join. It looks really good on college resumes too."
Dawood has been a part of French Club since his sophomore year and has made many new friends while in French Club.
"My friends and I have made a lot of memories while at meetings and events," Dawood said, "and I'm really happy that I joined."
There is an $8 fee for anyone wanting to join the club, and the money will go to providing food during the meetings. Run by teacher Susan Bernardi and select students, meetings take place once or twice per month in room 248. The next meeting will be on Jan 28. and there will be a food day sometime in February.
Past French Club activities include going to Blake's' Haunted Hayride in October and a movie night during which a french movie was shown. There was also a Holiday party last December with a secret Santa and a donation collected by members of the club to Heifer, an organization that helps undeveloped countries by giving a sustainable food source.
Even though Bernardi is currently on leave from teaching as a result of foot surgery, the club continues to run smoothly with the help of students who now put together all club events.
The students who have joined French Club this year are enjoying every moment of it.
"My favorite activity we've done this year is when we made Christmas cookies for classes around school," sophomore Julianne Einkorn said. "We even got to eat some of the cookies that we made."
About the Writer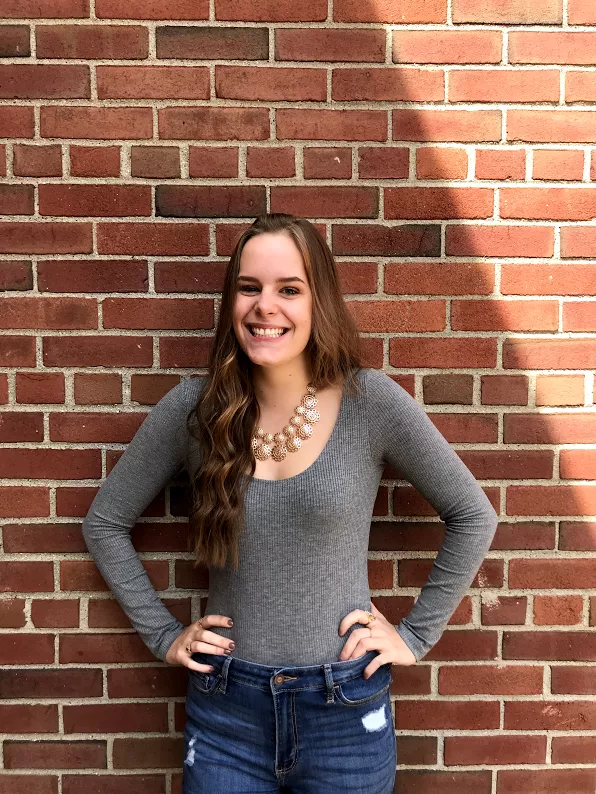 Nicole Mcmenomay, Social Media Editor
Nicole is a senior and this is her third year being a part of the 205 crew. This year she is working as the Social Media Manager. She is a captain of the...