American Idol performs one last time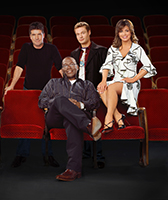 Everyone remembers "American Idol" for a number of reasons; mostly because of the talent, the judges, and Ryan Seacrest. It was the show that inspired many others such as "The Voice" and "The X Factor." In addition, numerous people such as Chris Daughtry, Adam Lambert, Carrie Underwood, and Kelly Clarkson have auditioned and are now one of the many famous singers around.
Many people were left shocked when they've heard that the show was nearing its end. It was announced last year that the fifteenth season was going to be its last season because of declining ratings. When hearing the news, many students and staff were not happy.
"I'm really sad," sophomore Cassidy Hough said, "because it began all the reality shows about singing basically."
While many feel nostalgic about the show ending, there are some who think that the show needs to give one final bow. Now that all of the original judges have left the show, the interest of many original fans have been aimed elsewhere.
"[The judges] got nice and you can't have nice," principal Tom Lietz said. "Even 'America's Got Talent' brought back Piers Morgan to be the mean guy for an episode last year because they're like 'we're too nice.' I don't know for whatever reason, but it seems like it's gone."
One of the many interesting aspects about this reality show are the contestants themselves. With every person comes a story that many can relate to, whether they have lived in a small town in the middle of nowhere or are battling through tough times. The one thing every contestant has in common is their determination to impress the judges.
"[I relate to] some of them," junior Parker Heatley said. "It's nice to see people who you relate to in there because it just shows that you can do what you want."
Another aspect of the show was the judges who decide to let you through to the next round. Whether these judges are critical like Simon Cowell or well known artists like Jennifer Lopez, each fan has one judge who they think suits their taste.
"Definitely Simon," junior Kheyra Rodriguez said. "He's the most helpful. That's actually the problem I have with the new judges because they kind of just take it easy and they sugarcoat everything, and then Simon just gives you the critical criticism that you need to get better."
For the last season, it has been rumored that the past judges might make an appearance. Also making an appearance will be previous Idol winners Taylor Hicks, Ruben Studdard, Clay Aiken, Kris Allen, Lee Dewyze, and Nick Fradiani. It is not yet said if the other winners will be showing their faces, but fans are anticipating to see other fan favorites either singing or mentoring the contestants.
"One person I would love to come back is David Archuleta, even though I don't think he was a winner," senior Sydney Wilcox said. "But he was probably one of my favorite ones because at the time, the music he sang was stuff I could listen to."
Even though the show is no longer everlasting, it still lives on in the hearts of many fans. Whether students and staff are still watching it or not, they can't deny that the show has made people's lives change dramatically. Even if people didn't try out for the show, they still learn that they can do anything if they put their mind to it and that nothing is impossible.
"Sometimes don't take criticism to heart," sophomore Grace Veenstra said. "Take it as a way to make yourself better and not to crush you because some of those people came back, re-auditioned, and [they] really made it."
Leave a Comment
About the Contributor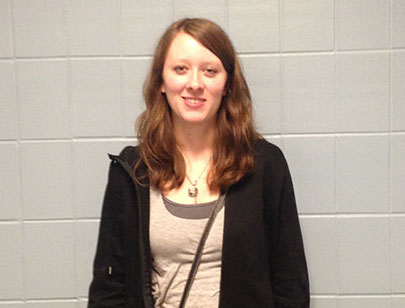 Tayler Pezanowski, Editor
Tayler Pezanowski is a senior and the copy editor of the Arrow newspaper. This is her second year on the newspaper staff and she has been enjoying every...