EMMA: a pop musical preview
If you are the type of person who enjoys listening to music played on the radio, the play "Emma" is the performance many would recommend. The show will be performed on April 21-23 at 7pm. The musical will include songs sung by Whitney Houston, Sara Bareilles, Katy Perry, Paula Abdul, and so much more.
"This is a different kind of musical; it's like a jukebox," seniors Ben Pado and Kaitlynn Shelton, directors, said, "We are planning on making the best show at Utica. It has pop sensations throughout the musical."
"Emma" is about a witty, energetic and humorous girl named Emma Woodhouse. The story tells about her senior year at Highbury Prep and how she is trying to make a match for her shy sophomore best friend, Harriet Smith. She knows what's best for everyone else's life except her own, but the art of knowing who likes who is not as easy as it looks.
The audition process was pretty interesting and full of talent, according to Pado and Shelton. People auditioned for many reasons, including their love for theatre, or people influencing them to audition.
"I auditioned for the musical because I wanted to be in a musical with my brother for his senior year," sophomore Austin Gambrell, chorus member, said.
Pado is hoping "Emma" will be a complete success. He is already confident in his cast and crew because the students have put all their hard work and dedication to show how important and special it is to be a part of the theatre department.
"We practice from 2:30 to 4:30," Pado said. "Everyone, of course, works well together and people respect each other."
Senior Anna Hoffman plays the big role of Emma Woodhouse, and she is really excited and grateful to be a part of this performance.
"I'm so hype because it's the last musical I get to do with my friends on the Utica stage," Hoffman said. "This is my sixteenth and final show at Utica. The musical is a lot of fun and cheesy and it has a lot of songs that we know and love."
A lot of adults, students and kids are planning to attend the show every night, including principal Tom Lietz, who is very supportive of school activities.
"I will definitely try to make it," Lietz said. "I always try to make it to the different shows. I anticipate a great performance."
Tickets are expected to go fast for the final major production of the year, and are already available online at showtix4u.com.
About the Writer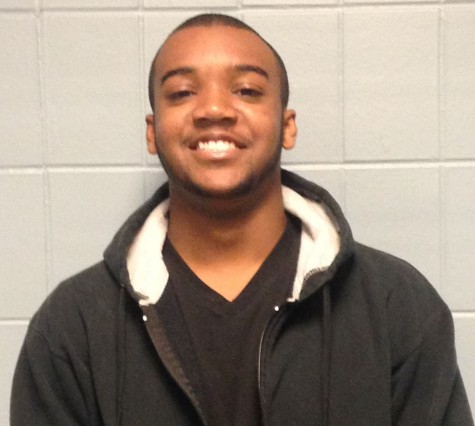 Robert Gambrell, Reporter
Robert Gambrell is seventeen and a senior in high school. He is a reporter in his first year on the UHS Arrow staff. He is also part of the theatre department...