Spotlight shines on students' talents
Students prepare for auditions
The lights dim down and a student is walking to the stage. They run through the routine in their head one last time and they soon become the center of attention. The crowd is impressed with their performance, and when the music stops, a round of applause fills the air.
The talent show is making another appearance, with the auditions held on March 10. For those who are new to the school, the talent show is where students and staff perform at an evening event in the auditorium. The teachers who are judging then pick the best performance for each category.
"When I was in junior high, I used to do talent shows and I thought it would be a good way to branch out and do something that I wouldn't do in high school," senior Lauren Hill said. "I really like to sing, so I thought it would be fun."
Whether it is singing, dancing, or something completely original, many students have been taking the time to prepare for their auditions. While some are practicing dance routines and others reaching the right pitch, each contestant is getting ready to show the judges what they've got in store.
"My friends and I usually do a shake down kind of thing," sophomore Stephanie Parochetti said. "In theater, you do pre-show traditions, so we do stuff like that before we go in for an audition."
Quite a few people remember the fun moments pertaining to the shows from before. When thinking about last year's show, many of the students who have participated had many fun memories and encourage others to give the show a try this year.
"I did an act in the show. I did 'Taylor the Latte Boy' by Kristin [Chenoweth]," senior Sarah Junkin said. "It's kind of like a comedic song, so I acted as if I couldn't sing. And I also was an MC and I was training some sophomores how to be MC's."
When it comes to talent, many people find themselves pondering for ideas. Do they want to pick a talent that will get them to win or a talent that they truly enjoy? Many crowd members had words of wisdom for the people who are trying out.
"Do something that you're good at; not something that you think will win," principal Tom Lietz said. "I think people make that mistake. They try to do something typical, instead of doing something they sound good at."
Even though not much information has been revealed, students are excited to see many faces shine on stage. The show will be held on March 18 at 7:00 pm in the auditorium. Tickets are available at the door for cost is $5.
About the Writer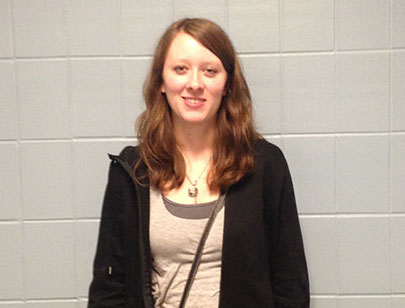 Tayler Pezanowski, Editor
Tayler Pezanowski is a senior and the copy editor of the Arrow newspaper. This is her second year on the newspaper staff and she has been enjoying every...