Athletes prepare for spring tryouts
This spring, the warm weather will come along with the opening of a new season for many school sports. Spring sports include baseball, softball, track and field, girls soccer, girls tennis, boys golf, and lacrosse. Most of the spring athletes have been training all school year for the start of their sport. Tryouts are held March 14; and by the end of the month, most sports are in full swing. Last spring, most of the spring sports teams had a lot of success and finished with not only winning records, but also competed for MAC titles, district, county and regional championships.
With the baseball and softball teams trying to follow up winning their MAC divisions last year, this spring should be exciting for both teams.
Track and field sent multiple athletes to the state level last year in various events. Coach Anthony Smith is looking forward to coaching such talented athletes.
"Our athletes have a good chance to improve on the success they had last year," Smith said.
Lacrosse keeps getting better every year after restarting the program three years ago. After finishing 8-6 last year, the team is waiting to prove themselves this season
"We want to keep moving in the right direction," senior Ethan Fromm said, "after our improvement last year."
The girl's soccer team is switching gears this year. Only having one senior on the team last year, the team is revamped with nine seniors and a strong group of underclassmen.
"Having such an experienced team definitely gives us an advantage," senior Julia Gielniak said. "We are more confident because we've been playing together for a couple of years now."
The boys golf team is also gaining experience this year; but unlike most other teams, it is coming from their underclassmen.
"We're looking for good things out of our juniors," coach Bob Morin said, "and we expect some seniors to come out for the team and contribute, as well."
The team finished 3-6 last year, with all three wins coming in their league.
Another team looking for their underclassmen to guide them is the girls tennis team. After losing their star player from last year, Davina Nguyen, they are in need of their upcoming varsity team to take control and keep them moving in the right direction.
March 14 is a big date for all teams, and they are extremely ready and excited for the new season to kick off.
Leave a Comment
About the Contributor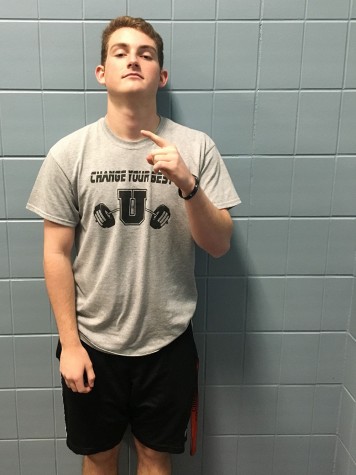 Mario Sarti, Reporter
This is Mario's first year being a part of the Newspaper staff and he is a senior. He plays on the varsity baseball team and enjoys watching sports and...