A Prom-ising start
With girls shopping months ahead of time, many wonder if it's too late to get a prom dress.
Some girls start shopping as early as September, while others are comfortable buying a dress two months before Prom. This difference is what makes Prom stressful to some.
Prom season is among us, and when it comes to finding that perfect, unique dress no other girl would be wearing, the struggle is real.
"Right now is a good time to start shopping for dresses. It definitely is stressful because you want the dress to be perfect since it's your last big event for high school," senior Justine Palushaj said. "Personally, I don't really like to go dress shopping."
Different for other girls, like senior Autumn Findley, the excitement for prom may have taken over when she, among others, began dress shopping well in advance.
"I got my dress in the beginning of February, and shopping was really nerve racking, I guess you could say," Findley said. "I went shopping twice, the first time with my sister and my mom and I was too stressed out to buy anything. The second time was really easy, though, and I got my dress from the first store I went to. I got my dress from Joani's and it was actually pretty fun."
Boutiques all over understand the stress of finding that perfect prom dress. From certain color selection, finding the perfect fit and possibly needing alterations, to other minor complications it can be maddening. For the Shelby Township Jonai shop owner, she seems to be a professional when it comes to finding the right time to find your dress.
"Probably at the latest is January," the Joani shop owner said. "In March, like the middle of this month, they stop making this year's dresses."
She explained that if you were to buy in January and you need a special color or size, they'll make it for you because it'll get here in April. But if students think they're going to buy it now and get it delivered by June, that won't be possible.
The guys at Utica have less preparation to do when it comes to dressing up.
"No, I haven't gone shopping yet and I'm not really that excited to go shopping either," senior Steven MacDonald said. "I am excited to get all dressed up on the day of prom, though."
Besides from wanting to stand out from the crowd, money plays another part in finding the perfect dress. Some dresses from fancy, privately owned boutiques can cost up to five hundred dollars. This can put a real strain on your wallet.
"It's fun because you don't always wear tuxes and it's more lenient, but at the same time it's very expensive," senior Mohammad Kahn said. "I think girl's dress shopping is more expensive than guy's tux shopping; they just have so much more to do when it comes to makeup and preparation because they need everything to be perfect."
Leave a Comment
About the Contributor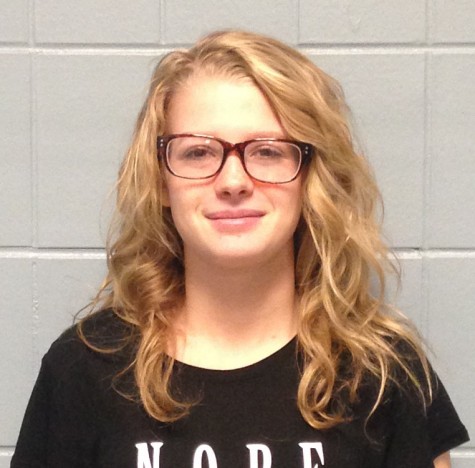 Hannah Cothran, Reporter
Reporter Hannah Cothran is a part of the graduating class of 2018. She enjoys taking photographs and designing things as well as writing creatively in...