Tackling Harvard
Ivy League recruits Senior Jonathan Goettsch to join their football team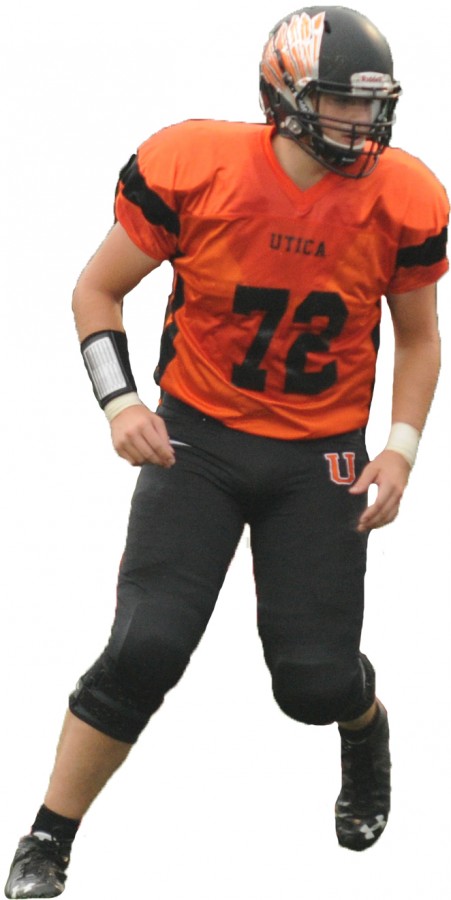 One Utica senior is heading to Harvard, and he's going to play ball. Senior Jonathan Goettsch was accepted to play football at Harvard University for the 2017 season. Making it into the school with one of the lowest acceptance rates in the country is definitely a great accomplishment.
"It's a win for the community," principal Tom Lietz said. "It's an incredible school. I've only had one other student go there."
At Harvard, it's not only about what is learned, but the people they meet–usually people with experience in the field they would like to go into. It's also about networking and obtaining a great position in a career,
"He will benefit from the friends he will make," Lietz said.
According to Goettsch's teammates, making friends won't be a problem.
"He's a great teammate, and we are really close friends," senior Kumehnnu Gwilly said. "When I heard he got into Harvard, I was super happy for him and his family."
Harvard, located in Massachusetts, has a long history dating back to 1636, where it became the first higher learning institution in the American colonies. Goettsch has the opportunity to excel in an environment built around achievement and hard work in academics and athletics.
"When I heard he got into Harvard, I couldn't believe it," senior Ethan Culberson said. "He doesn't think too much about himself when he plays, but he's always had great technique in the game."
Harvard may not seem affordable to the average American, but the school offers many scholarships and has a system in which tuition is based off of parental income. According to Harvard's website, 70% of students receive financial aid, and 100% can graduate debt free. For Goettsch, it's the culmination of his high school career.
"It's a really great opportunity," Goettsch said. "All the work has finally paid off."
A degree from Harvard opens up the possibility to many careers. Goettsch is planning on going into the mechanical field.
"I would like to maybe go into the auto industry," Goettsch said, "or even do something in the field of space engineering."
Goettsch has already been in contact with his future coaches and teammates at Harvard.
"I like the coaching staff and players I've met so far," Goettsch said.
Goettsch officially signed to play Harvard football on Feb. 2, 2016, which is the official college signing day for collegiate sports.
Harvard is by no means easy and the football is more competitive, but Goettsch is prepared for an Ivy League experience that will ready him for success in the future.
"Harvard has one of the most notorious academic programs in the world," Goettsch said. "Learning from professors who have literally written the book on their material will make me very well versed in whatever area I choose."
Leave a Comment
About the Writer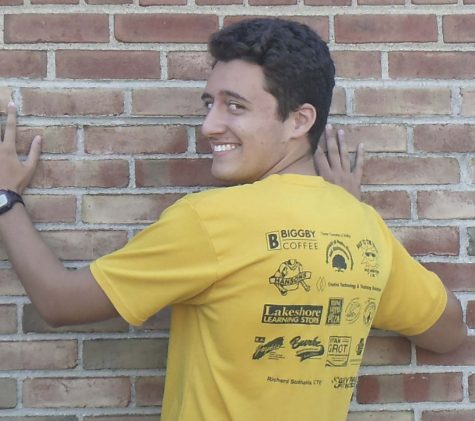 Ethan Cartwright, Editor-in-Chief
This is Ethan's third year of newspaper. Throughout all his horrible designs, and ok stories, he has become something he had hoped to be since 10th grade....