Declining Enrollment
Utica Community Schools will face lower enrollment this year than the previous and will be losing around 200 students this year.
The decline of students enrolling in Utica Community Schools will also bring about a decreased budget. For each 100 students the district loses, the district also loses $700,000 in their funding.
"I think this will have a devastating effect on K-12 schools," sophomore Erica Spaulding said.
And the lack of enrollment has already taken effect. The Digital Learning Platform, the University of Michigan Dual Enrollment program, the  Early College of Macomb program, and Mandarin Chinese Program are being defunded.
"This is the "low hanging fruit" when it comes to program cuts," Eliza Parkinson, President of the Utica Education Association said.  "I hope the state comes to its senses where school funding is concerned before truly painful choices are made."
While Dual Enrollment is a program that isn't used as much as it should be, it still leaves students missing out on opportunities.
"We can't replicate the Early College experience," Lietz said. "During junior and senior year there is no reason students can't take a class similar to a CMU student."
The lower enrollment of Utica Community Schools is attributed to the declining population of Michigan, which is mostly due to the aging population of Michigan. The average age for Michigan's population is 53 years old. Michigan's age is comparably much older than the national average, which is 36.8 years old.
"People are discovering that they just like it up here in Michigan, and are deciding to retire here," Lietz said.
Lietz also cited how other states are experiencing overpopulation and can't provide jobs for their young population. Students however, feel differently.
"There are a lot of opportunities for both jobs and schools outside of Michigan," senior Josiah Page said. "Michigan is like a growing boy. He can be on top one minute and then everyone can leave him the next."
During January 11th's UCS Board of Education meeting, members of the board discussed how some of this lost funding would be sent to local Community Colleges.
"K-12 grades are when you're first figuring your life out," Spaulding said. "It's important to focus our budget on these schools."
Other students offer a different perspective.
"It's good that it might lower tuition and improve education," Page said, "but we need the money here so we can actually make it to college."
Some have proposed plans to build more real estate in order to raise the population of Michigan and further stimulate the already growing local economy.
"You would literally have to build thousands of homes," real estate consultant Paul Wills said.
Wills was in attendance of January's Board of Education meeting to discuss the issue of declining enrollment.
Not only has Michigan's declining population left some school districts with lower budgets, but it is also projected that Michigan may lose a seat in the House of Representatives due to the same population crisis.
"I think members of the community need to elect legislators who value public schools," Parkinson said, "As a parent of three children in public school, I have to prioritize school related issues when I vote."
The declining enrollment, which has not yet had a direct affect on the school, continues to keep citizens on the edge as they await for the next changes the Board will make.
"At the last meeting they left money in cuts that need to be made," Lietz said. "The direct effect economically affects everyone. I don't think we have seen the direct effect on our population. Right now we're in the positive."
Leave a Comment
About the Contributor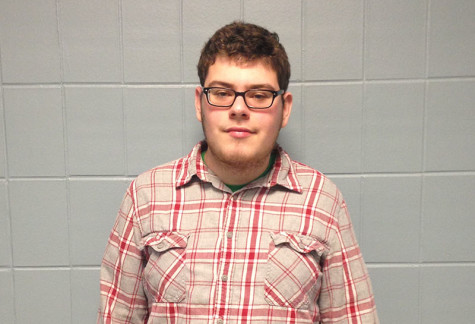 Dylan Vallis, Reporter
Dylan Vallis is a senior reporter who is also in the Early College of Macomb program. He hopes to pursue a permanent career in Journalism. He is also interested...