Students read for U Read Night
Out of the many debates in the world, there is always one that seems to repeat: Which is better: books or movies? While there are many who will side with the TV screens, others can't deny that some books have a big impact on them. When looking for other people to discuss these books, many students have decided to go to book club.
While many would think nothing of it, there are many reasons why this book club stands out from the others. To celebrate March's book club, students were able to select one out of the seven books that were chosen. Each of these books are a different genre to appeal to many different readers who might not like some of the other selections.
"We do it every year because March is National Literacy Month," teacher Melissa Kevonian said, "so we give the kids more options for book choices, and then teachers from other disciplines get involved so that it's not just an English class thing."
The wide variety of books weren't the only difference between this month and the months before. U Read Night also took place at the school instead of Barnes and Noble; and in addition, students will see many of the other teachers leading their selected book clubs into their discussion.
"[I've read] 'Little Big Lies' by [Liane] Moriarty, and I had four students who read it and we had a great discussion about the characters and the theme and how it applies to our lives and which characters we were most like," teacher Stacy Konnie said, "and that discussion led to other books that we all like to read and recommend to each other. So it was just nice spending time with the students who enjoy reading and are passionate about it."
One thing that does stay the same are the positive reviews that many of the books have received. With each book having a different plot, there were many students who became entranced in the story and getting to empathize with the lead characters.
"I read 'Left to Tell' [by Immaculee IIibagiza]," senior Sydney Wilcox said. "If you ever read the book, it's just an eye opener because there's so much going on. It's about what happened in Rwanda and the '90's and it's just crazy because of the lady. It's her view on what happened and what she had to go through, so it was just crazy seeing all that."
What makes this month special to many students is that they had a choice when it came to picking a book to read. When asked if it should be like this every month, many people were willing to give their feedback on the idea.
"I thought it was cool. I liked that there was a selection of books," principal Tom Lietz said. "I don't know if that makes it tough because you might have kids more selecting one book than the other, but I thought it was neat and there was quite a wide range of topics."
U Read Night was on March 23; and those in attendance said it was a huge a success. Many people from a mixture of grades came to give their thoughts and opinions on the books they chose and had fun talking about it with others. Many have even thought about spending some times at the book clubs in the future.
"If there was lots of books, like pretty similar books [that I've read] that were interesting, I would keep going if there was a good time and it was a really fast read," senior Evan Danielson said. "If there were similar books, then I would do it again."
Leave a Comment
About the Contributor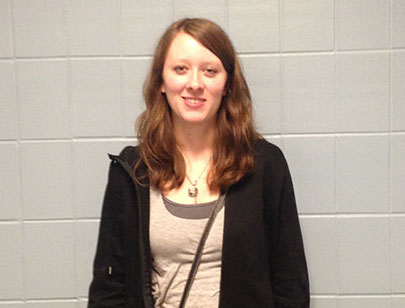 Tayler Pezanowski, Editor
Tayler Pezanowski is a senior and the copy editor of the Arrow newspaper. This is her second year on the newspaper staff and she has been enjoying every...