Promposals
Students strive for a perfect prom night
It's the day that most seniors have been anticipating since sophomore year. The beautiful dresses that sparkle, the songs that get many students dancing, and the fact that it's the time to say farewell to fellow classmates before setting off on their own path. What also gets people excited, and somewhat nervous, is asking that special someone the big question: Prom?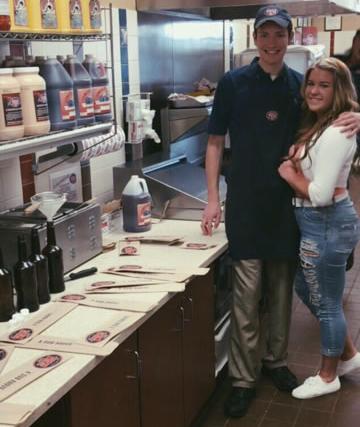 John Todd
As the months to this big event draw near, more students go out of their way to have something planned for their promposal. Whether it involves roses or really big signs, each student's mission is to get the one answer that will make their prom night a good one.
"Basically, I made a board with a sign that said 'prom?'," senior Ian Briggs said, "but instead of just leaving it like that, I did it at night and there were candles leading up to her front porch where the sign was and the sign was covered in Christmas lights and it outlined the words 'prom?' and so it was remote controlled and when I clicked it on then it would light up the board."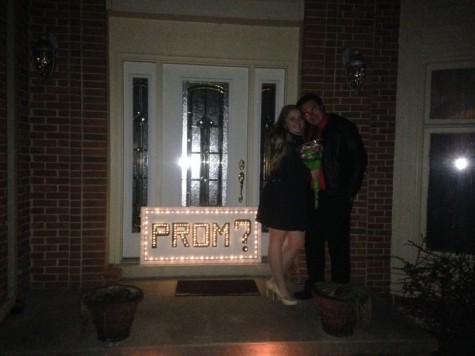 Jenifer Briggs
As people are preparing for the big event, many spectators wonder if the promposals are just a bit over the top. While some seniors want big and extravagant, there is the problem with how much something costs. Over the years, many students and staff had decided that people's expectations have changed.
"[Back then], people usually just asked people to prom or went as friends," teacher Kelly Bronski said, "and if somebody was asked to prom, usually it was just verbally and maybe with a flower."
For the people who have been asked, many can say that their promposal was surely something to remember. Numerous students had stories about what happened that day.
"He recreated a scene from the 80's movie 'Say Anything' and he went to my house and he had a sign that said 'Rachel, prom?'" senior Rachel Mooney said. "He stood outside by his car; he had a boombox above his head and music was playing… and then his brother was there and his brother's girlfriend, and she was filming it and he had daisies which were my favorite flowers."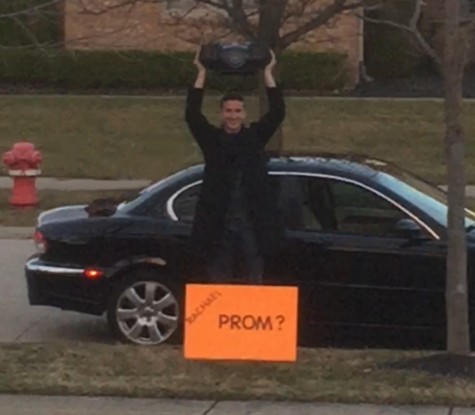 Rachael Mooney
No matter what people do, all it takes is a little bit of courage to ask them. When asking for advice, many students and staff had a lot to offer.
"I think find people who you are going to have fun with," principal Tom Lietz said, "because prom can be a really awful debacle and a very expensive one if you're going with somebody that you think you like and it goes south."
Leave a Comment
About the Contributor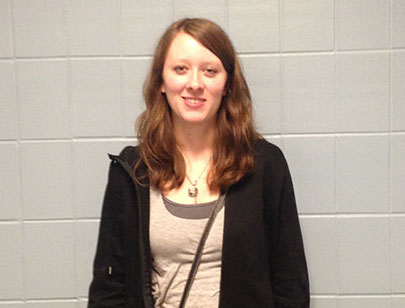 Tayler Pezanowski, Editor
Tayler Pezanowski is a senior and the copy editor of the Arrow newspaper. This is her second year on the newspaper staff and she has been enjoying every...