UCS high school teacher of the year
DECA, school store, and marketing are just a few of the programs where you will find Dana Boice working and getting students involved.
Boice was nominated by the staff and students to be in the running for Teacher of the Year. She went on to win both Teacher of the Year for the school and district.
"When I first received the phone call, I was shocked," Boice said. "I am so honored and humbled that my staff thinks highly of me."
Junior Tyler Newton, along with many other students, were more than happy to nominate their teacher.
"I decided to write the recommendation," Newton said, "because Boice has always encouraged me to do my best."
As students wrote great recommendation letters for their teacher, government teacher Yvonne Swanson was one of the staff members who nominated Boice for the award. Swanson then teamed up with principal Thomas Lietz to write a recommendation letter.
"I nominated Dana Boice because I believed she deserved it," Swanson said. "In the letter, I brought up her many achievements in the school store, as well as DECA."
Boice first received a call from Lietz explaining how she was nominated for the award.
"I was very happy and thrilled for her when I found out that Boice had won Teacher of the Year," Lietz said. "She's the second teacher in a row from Utica to win this award."
Last year's Teacher of the Year winner, Kelly Bronski, gave some kind words as well.
"I am so happy for her," Bronski said. "It is amazing to see two teachers from our school win the award consecutively."
The follow-up phone call was from Superintendant Christine Johns, who announced that she had won the award.
The award for Teacher of the Year is granted to three teachers in the district: one from an elementary school, one from a junior high and one from a high school. The teachers then meet for a breakfast ceremony to receive their award.
The breakfast award ceremony took place on March 22. The IV department was there to play music and the teachers were able to eat and receive their congratulations.
"It was surreal," Boice said. "Everyone was congratulating me and hugging me. It felt like my wedding day all over again."
Along with Boice and her family, the other teachers and their families attended, as well. School board members and congressmen were also there to honor the teachers. The teachers received plaques and gift baskets which consisted of chocolate, wine, gift cards and more. Not only that, they had their pictures taken professionally.
"I had no idea that it would be such a big event," Boice said. "It was a great moment."
A banner was hung up in the front of the school in order to celebrate Boice's victory.
"There were so many teachers that I looked up to in the running," Boice said. "I cannot find the words to express how great it felt when I found out I won."
Boice credits her amazing staff and students for nominating her and helping her win.
About the Writers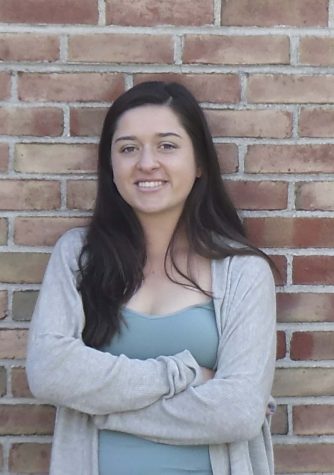 Makenna Galui, Editor








Makenna Galui is the managing editor. She is finally a senior.When she isn't crying and complaining about her AP Calculus class,...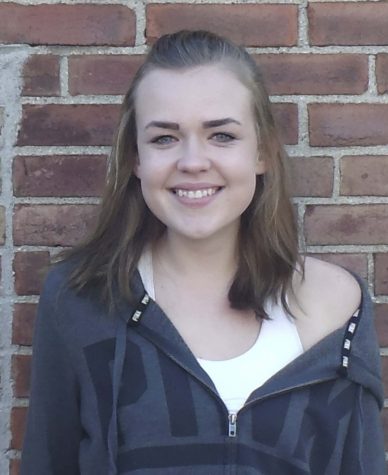 Camryn Smith, Editor
Camryn Smith is a senior at Utica High School and is the social media editor on the newspaper staff. She enjoys playing and petting dogs. She also enjoys...